Youth International Basketball Index Page for France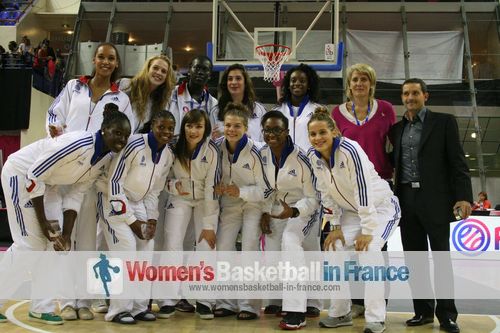 The youth international basketball season is a key event and is taken seriously by the French Basketball Federation (FFBB).
Every season they enter teams in all European Championship age groups for both men and women while they also take part in the FIBA World Championships if qualified.
France has a good track record in the youth categories and have won a number of European Championships in the last few years.
The French basketball federation also organises a number of preparation tournaments in which teams from all over the world attend.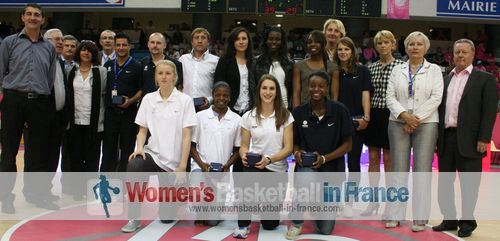 This youth basketball international page highlights basketball news from several events involving women playing basketball in the U16, U17, U18, U19 and U20 age groups.
The news updates from the French teams is frequent and can be followed in our women's basketball blog:
Events and competitions

You can find the links to our youth competitions articles under our FIBA competition menu on the left side of the page.

France U16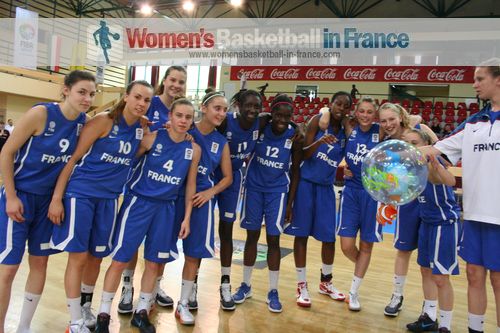 11 August 2013: France qualify for the U17 World Championships

30 July 2013: France name 12 for European Championship

21 July 2013: Czech Republic edge France for Gold in EYOF

04 July 2013: Laure Ecard's 4-nation tournament in Nice
15 June 2013: France U15 sweep German U16 in Mulhouse

22 May 2013: France win Dausmann Trophy in Luxembourg
07 May 2013: France select 12 for U16 Women Trophy in Luxembourg
02 April 2013: Spain beat France to win Poinçonnet tournament

14 March 2013: France U16 prepare for Poinçonnet
10 December 2012: 2012 FIBA Europe U16 European Championship draw
23 July 2012: France finish 5th at European Championship
10 July 2012: 12 players selected after a tough programme
09 April 2012: France regain Poinçonnet title
14 March 2012: Poinçonnet will be first test for new generation

05 December 2011: 2012 FIBA Europe U16 European Championship draw - France in Group C

21 August 2011: France finish 7th at European Championship

23 April 2011: 2011 Poinçonnet Youth international Tournament

23 April 2011 France U16: international basketball programme starts in Poinçonnet

16 January 2011: 2011 FIBA Europe U16 European Championship draw

14 August 2010: Netherlands have ambitions to do well in division A

12 June 2010: France win series against Germany in Jena 2-1

05 April 2010: France defends Poinçonnet title, while Poland edges Belgium
04 April 2010: France and Spain remain undefeated
03 April 2010: Good start for France and Spain

02 April 2010: Belgium, France, Poland and Spain prepared for Poinçonnet

12 March 2010: International preparation in Poinçonnet for France U16

16 January 2010: France drawn with Italy, Croatia & Serbia
Return to index
---
France U17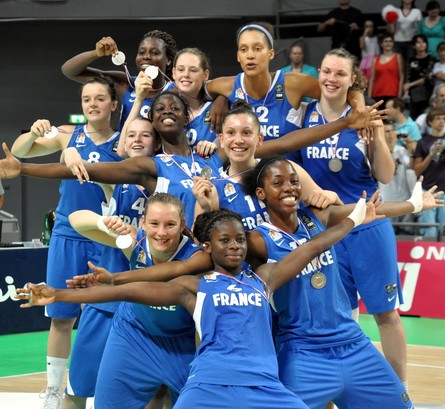 25 July 2010: The USA beat France in World championship final

24 June 2010: France beat Belgium to retain title in Fougères

10 June 2010: Players ready for Fougères

19 February 2010: Evaluation starts in Paris with 16 players

Return to youth international basketball index
---
France U18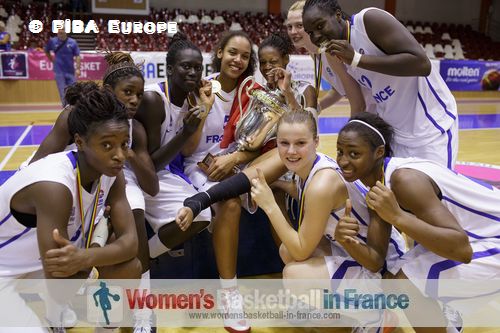 25 August 2013: France lose title to Spain

31 July 2013: France European Championship roster down to 14

23 July 2013: Preparation going well despite defeat against Poland

14 March 2013: Arnaud Guppillotte has a 2nd look at players

12 February 2013: Youth basketball preparation for France U18 starts in Bourges
11 December 2012: France in Group D -2013 U18 European Championship Draw

06 August 2012: France win U18 European Championship for the first time

25 July 2012: French U18 roster confirmed for Bucharest

28 January 2012: 26 players selected for evaluation

05 December 2011: 2012 FIBA Europe U18 European Championship draw - France in Group A

14 August 2011: France beaten by Belgium in final

04 August 2011: 12 players selected for European Championship are ready

16 January 2011: 2011 FIBA Europe U18 European Championship draw

5 July 2010: youth-basketball-france-u18-beat-australia-in-troyes.html

28 June 2010: Australia are winners at Rezé for first time

26 June 2010: Australia and Turkey qualify for final in Reré
11 June 2010: 15 players selected for RBI

24 January 2010: 14 players called to first training camp

16 January 2010: France will play the Czech Republic, Turkey and Ukraine

6 October 2009: The CFBB finish 4th at the Jeux de la Francophonie

Return to youth international basketball index
---
France U19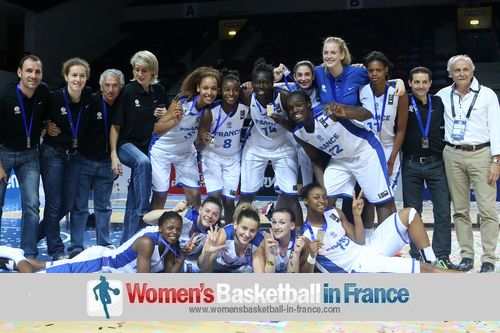 28 July 2013: France win Silver medal at U19 World Championship

14 June 2013: No Mediterranean Games but a series with Belgium

10 June 2013: Australia Gems win in Rezé, France take Silver

12 February 2013: International Youth Basketball: France U19 selectors test 12 players
18 January 2013: 2013 U19 FIBA World Championship for Women draw

01 August 2011: France had to settle for sixth place at World Championship

22 June 2011: U19 FIBA World Championship for Women - French Roster

21 March 2011: 2011 U19 FIBA World Championship for Women draw - France in Group C

Return to youth international basketball index
---
France U20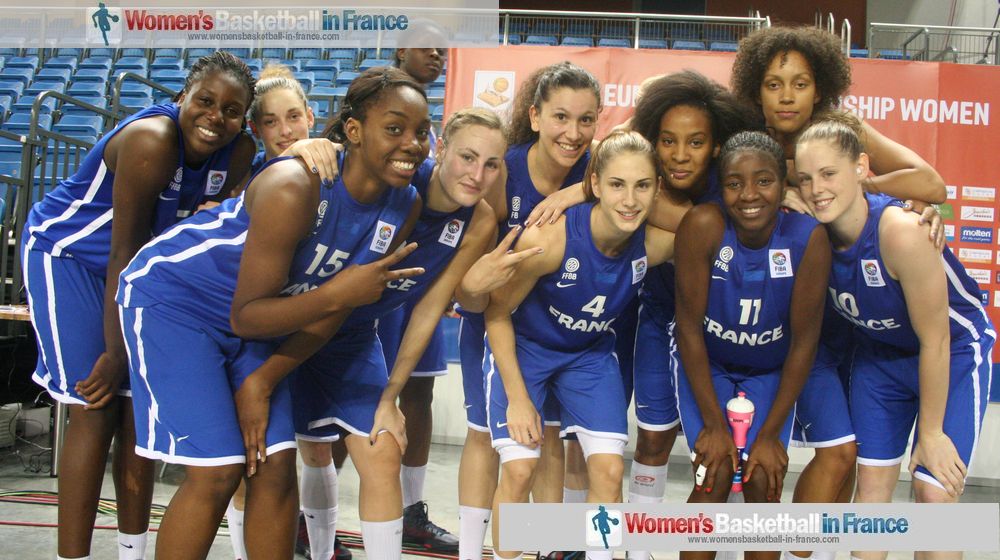 14 July 2013: France are 5th for the third year in a row

26 June 2013: France name 12 for 2013 U20 European championship

24 June 2013: Turkey down Russia, Spain beat France
23 June 2013: Youth international basketball duty for Romane Bernies in Spain

22 June 2013: Turkey beat France in Noia on day 2

22 June 2013: France have tough test in Noia
16 June 2013: France U20 lose to Australia U19 in Fougères

10 June 2013: Czech Republic win in Bourg-en-Bresse
11 December 2012:2013 U20 European Championship Draw
26 August 2012: France beat Sweden to finish in fifth place

14 August 2012: French U20 roster for European Championship

05 December 2011: 2012 FIBA Europe U20 European Championship draw - France in Group C

17 July 2011: France finish European Championship in fifth place

18 June 2011: One on one with Grégory Halin

11 June 2011: Great Britain beat France in final game

10 June 2011: France beat Great Britain again

10 June 2011: First preparation match and victory for France U20 against Great Britain

21 May 2011: Grégory Halin calls up 20 player for a series against Great Britain

16 January 2011: 2011 FIBA Europe U20 European Championship draw

5 July 2010: France win last preparation competition in Lanzarote

28 June 2010: France beat Poland in final match at Bourg-en-Bresse

27 June 2010: U20: France and Poland remain perfect in Bourg-en-Bresse
26 June 2010: U20: France beat Germany, while Poland crush Bulgaria

24 June 2010: France U20 will have 18 players in Bourg-en-Bresse

10 May 2010: Alain Jardel calls up 22 players

16 January 2010: France are in the same group as Bulgaria, Netherlands and Poland

Return to youth international basketball index
---
Return from Youth International Basketball page to Home page
Youth International Basketball picture credits:

womensbasketball-in-france.com

Date created: 04 February 2009
Last Update: 21 October 2013

Like this page / Aimez cette page