U16 youth basketball
12 players to play for France
International youth basketball players in France follow the same training programme as the senior players. The U16 players selected for the second phase of the preparation reported to camp on 27 May 2012.
The final 12 players selected for the FIBA U16 European Championship for Women Division A have had only two weekend breaks leading up to this competition which is taking place from 12 July until 23 July 2012.
Arnaud Guppillotte, the head coach for the U16 this season, had invited 26 players this year.
In April 14 players were used for the "2012 Tournoi International Cadettes au Poinçonnet" which France won.
At the end of the first training camp in June France played Lithuania twice in Temple-sur-Lot.
France were on top in both matches (64-52) and (60-46). At the end of the three-week camp the first players were released from the squad.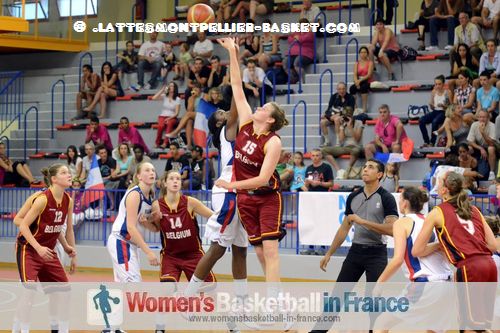 Next stop for France was the "Tournoi à Fougères": France had no problems against Israel (60-20) but struggled to get past the Netherlands who played without their captain Laura Cornelius (60-55).
France were then beaten by a very organised Russian team (49-60) in the final match. The Russians had also beaten Israel and the Netherlands to win the tournament.
Three Russian players should be mentioned for the future from this competition: Ksenia Levchenko, Ksenia Kuzmina and Daria Kolosovskaya.
By the time the French team travelled to Spain for the "Torneo de Castelledefels" (29 June - 1 July) the French roster for the European Championship was more or less fixed.
France played Belgium and Turkey before taking on Spain in the final match.
Spain failed to recover from a 7-20 second-quarter thumping which left them trailing (19-32) at the break. France hung on to win (60-56).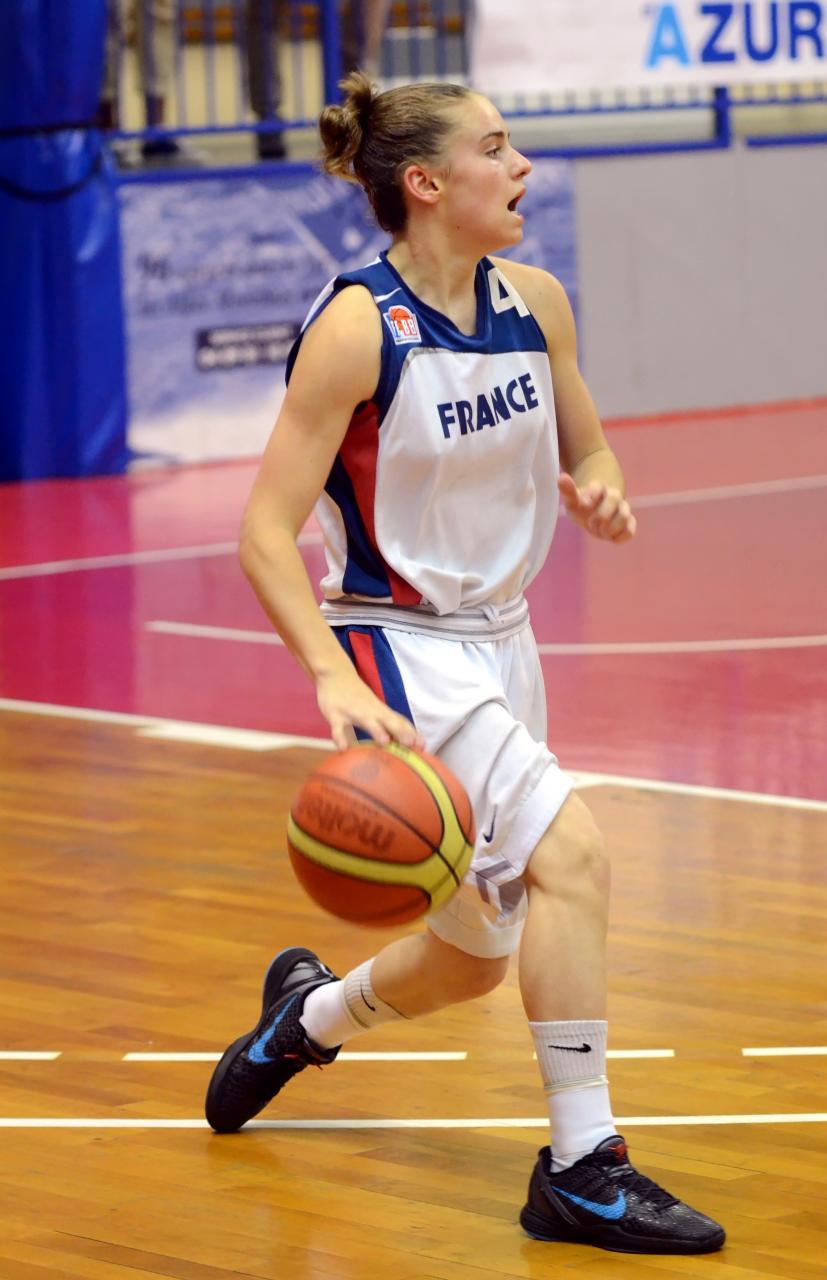 France completed their preparation at the Laure Ecard memorial at a U16 international youth basketball tournament in Nice.
France beat Belgium (56-45) and Russia (53-39) but lost in the final match to Spain (51-68).
France finished in 7th place during the 2011 U16 European Championship for women, their worst finish since 2004.
The expectation is that this year without the pressure of qualifying for the U17 World Championship the team should do better.
Guppillotte will be assisted by Julien Egloff and Arnaud Brogniet and the 12 players selected are as follows:
| First name | Surname | Height | Birth year | Position | Club |
| --- | --- | --- | --- | --- | --- |
| Maimouna | BA | 1.90 | 1996 | Pivot | CFBB |
| Ornella | BANKOLE | 1.78 | 1997 | Guard | Chalon-sur-Saône |
| Lisa | BERKANI | 1.73 | 1997 | Small Forward | US Beaumont |
| Carla | BLATRIE | 1.74 | 1996 | Guard | CFBB |
| Camille | CIRGUE | 1.84 | 1996 | Power Forward | CFBB |
| Katia | CLANET | 1.88 | 1996 | Power Forward | CFBB |
| Mathilde | COMBES | 1.82 | 1996 | Small Forward | Bourges |
| Louise | DAMBACH | 1.75 | 1996 | Shooting Guard | Illkirch Graffenstaden |
| Alix | DUCHET | 1.63 | 1997 | Guard | Le Coteau |
| Marylie | LIMOUSIN | 1.60 | 1996 | Arrière | CFBB |
| Marie-Michelle | MILAPIE | 1.92 | 1996 | Pivot | CFBB |
| Angelina | TURMEL | 1.96 | 1996 | Pivot | Angers |
---
Visit our U16 FIBA Europe youth basketball European Championship history page
Visit our France U16 youth international basketball section
Return to the top of page
Youth basketball picture credit


Dominique Bentejac - lattesmontpellier-basket.com


Date created: 10 July 2012

---