NCAA Eligibility


Potential international recruits need to be aware that meeting the NCAA Eligibility Center requirements is the most important step towards playing any of the 23 sports in a United States college governed by the National Collegiate Athletic Association.
Without passing through the NCAA, NCAA affiliated colleges cannot offer a scholarship.
Over the past few years womensbasketball-in-france have helped many student athletes from various sporting disciplines through the NCAA jigsaw puzzle.
Pour les futurs "student athletes" venant de la France, veuillez lire nos recommendations en bas du page.
The requirements for eligibility change from year to year and it is not always easy to understand.
At womensbasketball-in-france we have followed the evolution of NCAA regulations over the years and we provide a service in helping prospective student athletes from Europe in registering correctly and following the procedures in order to gain NCAA eligibility.
It is important that without eligibility USA colleges cannot offer scholarships and that the student must plan well in time. In addition to country specific rules, students will be required to take either the SAT College Board Exam or the ACT exam.
We recommend either of the following books and for readers from the United Kingdom you may order here:

For prospective student athletes coming from Germany you can order one of the books here:

If you wish our assistance in your process please fill in the form below. We will then send you our services price list and more details.

Les procédures de NCAA eligibility
pour étudier et faire un sport
dans une université américaine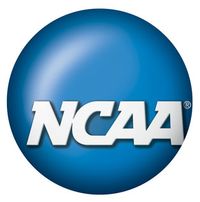 Si vous souhaitez faire vos études supérieures aux États-Unis et continuer de pratiquer un sport du haut niveau à un des "Colleges" (division I et II) affiliés à la NCAA, il faut passer par la "National Collegiate Athletic Association" (NCAA) pour être accrédité - ce qui s'appelle "eligibility" - en tant qu' étudiant-athlète avant que l'université américaine peut lui donner sa bourse.

Womensbasketball-in-france peut offrir au futur étudiant-athlète - comme nous l'avons déjà fait pendant plusieurs années - de l'aider avec les démarches auprès de la NCAA car nous connaissons les particularités du baccalauréat français et nous savons comment l'adapter au curriculum spécifique des États-Unis.
Bien sûr, pour que les procédures auprès de la NCAA se déroulent sans complication, le futur étudiant devrait en commencer en première du lycée.
Il faut également se préparer à un concours, soit le SAT out le ACT dont nous proposons à étudier l'un des deux livres. C'est obligatoire de passer cet examen pour rentrer au "college"!
Si vous souhaitez notre service pour répondre aux exigences de la NCAA, veuillez remplir ce formulaire. Nous vous recontacterons avec nos prix et autres informations.

Visit our home page

Visit our "What's New" page
Date created: 17 September 2012
Like this page / Aimez cette page