FIBA World Championship for Women
---
---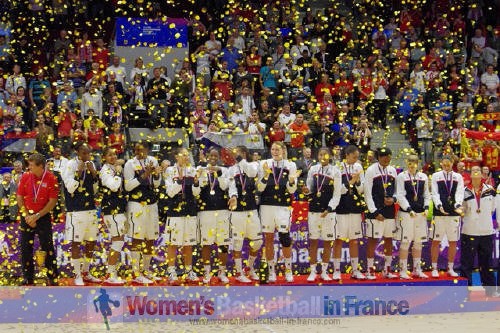 The FIBA World Championship for Women was created by the International Basketball Federation in 1953.
The first tournament was held in Chile and won by the USA. France also participated in the inaugural championship and won the bronze medal.
During the first 30 years of the championship, the cycles changed several times. It was not until 1986 that the current four-year cycle came into place.
The USA have won the title eight times while the Soviet Union (USSR) have picked up six. Brazil ended the winning streak of the USA and the USSR by winning the title in 1994.
Australia became the fourth nation to win the basketball World Championship title in 2006.
The 2010 World Championship for Women was the 16th edition. It was played from 23 September to 3 October 2010 in the Czech Republic.
Womensbasketball-in-france.com was granted media accreditation for this event and covered the preliminary round and qualification round of games in Ostrava and the final round of games in Karlovy Vary.
You can read highlights of the World Championship for Women news from the tournament by clicking on the links below or by scrolling down the page:


1. Classification phase

2. Qualification round

2. Preliminary round

---
Classification phase
03 October 2010: USA win the title for the eighth time

02 October 2010: Match report: USA 106-70 Spain

02 October 2010: Match report: Czech Republic 81-77 Belarus

02 October 2010: Summary of day 8

01 October 2010: Summary of day 7

01 October 2010: Match report: Belarus 70-53 Russia

01 October 2010: Match report: USA 106-44 Korea

01 October 2010: Match report: Australia 68-79 Czech Republic

01 October 2010: Match report: France 71-74 Spain

Return to the page index
---
Qualification round
29 September 2010: USA and Russia remain perfect while Brazil Greece and Japan say good bye to title

29 September 2010: Match report: France taken all the way by Canada (49-47)

28 September 2010: Australia, Russia, Spain and the USA remain perfect

28 September 2010: Match report: Australia beat France (62-52)

27 September 2010: Match report: France beat Belarus (58-48)

27 September 2010: The four group winners remain unbeaten on day 4

Return to the page index
---
---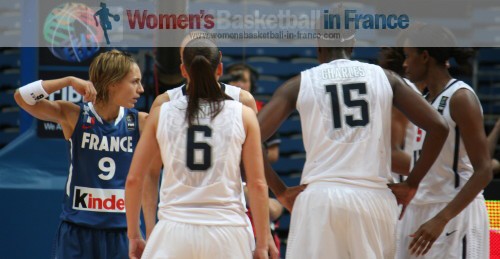 Preliminary round stories from Ostrava and Brno
25 September 2010: Tears for Mali on day 3

25 September 2010: USA down France to win Group B

24 September 2010: Japan beat Argentina on the buzzer while Russia down hosts

24 September 2010: France hindered Greece to settle

23 September 2010: Korea surprise Brazil on day 1 in Brno

23 September 2010: France have an easy start on day 1 in Ostrava

22 September 2010: France are ready for the challenge

Return to the page index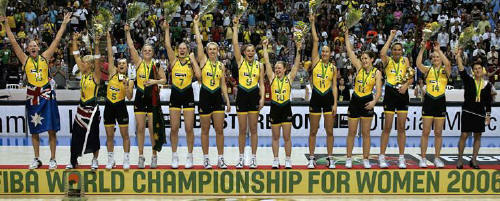 ---
Return from FIBA World Championship for Women to Home page
GO Back to the top of the page
---
picture credit:
womensbasketball-in-france.com
FIBA

Date created: 16 September 2010
Last Updated: 04 October 2010

---