Senegal, an easy opponent for France at the FIBA World Championship
---
---
The following teams are playing in Ostrava in the preliminary round of the FIBA World Championship for Women:
Australia, Belarus, Canada, China, France, Greece, Senegal and the USA.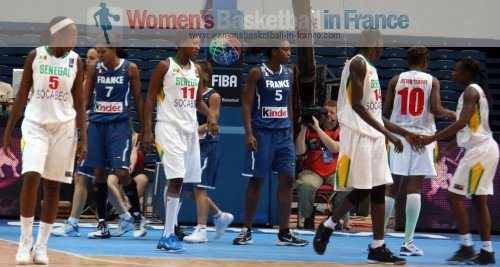 France opened their campaign with a comfortable victory against Senegal (83-45) with Clémence Beikes and Céline Dumerc (below right) top scoring with 12 points while Emméline Ndongue added 10 points. Dumerc also dished out 6 assists.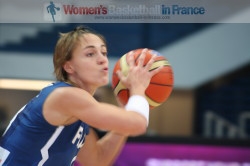 However Senegal started the match full of energy and led (4-2) early on. Yet a 9-0 burst by France put France in front for good (11-4) with just under four minutes played.
It was one way traffic in terms of scoring as France dominated the first quarter (22-13).
Pierre Vincent continued to turn his roster during the second quarter. A 15-0 run by France brought the game to an end as a contest (33-13) with just over 16 minutes played.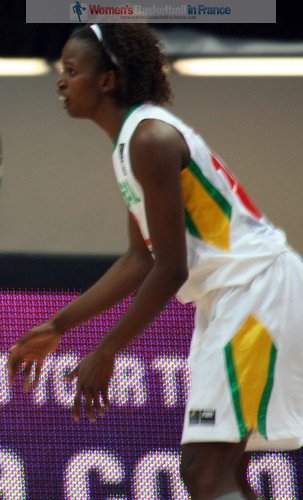 Mame-Marie Sy-Diop (left) scored her team's only field goal with just over a minute to play in the second quarter.
France headed into the locker room leading (44-16).
They then relaxed a little too much after the break while Senegal started to attack the basket more and reduced their deficit going into the final quarter (32-55).
So Pierre Vincent asked his players to increase their intensity in the last quarter.
The team stepped on the accelerator with perfect perimeter shooting (62-34). This resulted in the Senegalese coach, Moustapha Gaye, calling a time-out with seven minutes still to play.
Yet nothing changed for Senegal and France cruised to a comfortable win (83-45).
Awa Traore had 10 points, while Sy-Diop added 8 points, took 6 rebounds and blocked twice in her team's defeat.
In the other game from Group B, the USA beat Greece (99-73) with all 12 players scoring.
Evanthia Maltsi from Greece led all scoring with 29 points. She went 6-of-7 from behind the arc. Her team-mate and Bourges Basket player Styliani Kaltsidou fired in 21 points.
The USA were firmly in control by the interval leading (52-35) and had five players in double digits with Swin Cash and Angel McCoughtry leading the way with 16 points each.
---
Tunics are back in fashion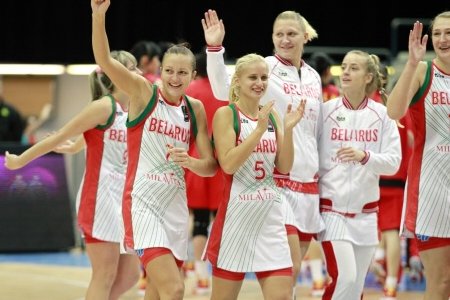 The Belarus women's basketball team is setting new fashion trends at the FIBA World Championship by playing in sports tunics.
They beat Group A rivals China (68-57) with 20 points coming from Yelena Leuchanka.
In the other Group game from the Ostrava venue Australia had to wait until the second half to put away Canada (72-47).
After Australia returned from the locker room leading (41-35) they conceded just 13 points during the second half.
All the games from this championship are available on demand by FIBATV.
---
Return to FIBA World Championship page
GO Back to the top of the page
---
picture credit:
womensbasketball-in-france
FIBA

Date created: 23 September 2010
---