Sandrine Gruda who returned late from the WNBA was forced to withdraw to allow her body to recuperate while Emilie Gomis went down with a knee injury during the last preparation game.
Two other players from the EuroBasket 2009 winning squad were on the injured list:
Pauline Krawczyk was ruled out with a series knee injury and Emmanuelle Hermouet who then announced her retirement from international basketball.
Despite all these setbacks, France are as ready as a team can be for the World Championship. The team still has six members from the from last season (in bold) in the roster: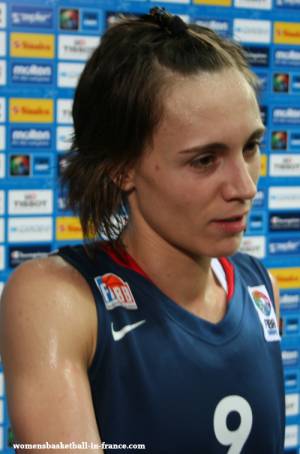 Marielle Amant, Clémence Beikes, Jennifer Digbeu, Céline Dumerc (pictured), Elodie Godin, Johanne Gomis, Pauline Jannault-Lo, Marion Laborde, Anaël Lardy, Florence Lepron, Nwal-Endéné Miyem and Emméline Ndongue.
The six newcomers all have youth international experience and Beikes was a member of the French 2006 World Championship and EuroBasket 2007 teams.
France meet Senegal, Greece and the USA during the preliminary round. None of the three teams have had a smooth ride during their preparation.
The WNBA season and injuries to key players have played havoc for the USA. Despite not having all the players in training camp, they will still be one of the favourites for the competition.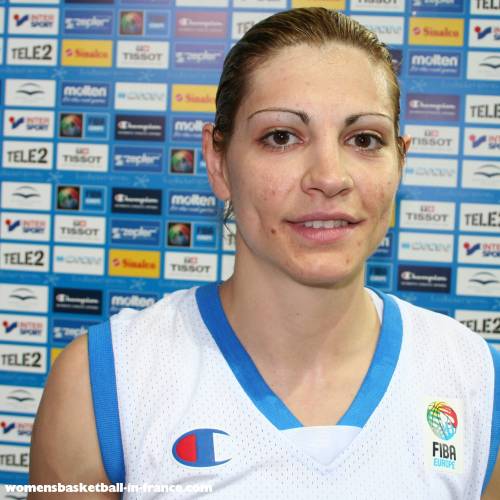 Greece's preparation appears to have gone well. They have included 18-year old Artemis Spanou in the team. Evanthia Maltsi (left) and Dimitra Kalentzou will be the driving force of this team.
Senegal have had a long preparation with five players in the roster currently playing in France. Mame-Marie Sy-Diop who had a great season with Nantes-Rezé is expected to be the driving force in this team.
France had gone to the 2002 World Championship as European Champions and had finished in 8th place after a perfect preliminary round. With 10 victories from 12 preparation games, France are expected to do well. After all they did finish 5th in 2006 in the Worlds.
---