Jodie Cornelie's playing basketball career
from INSEP to NCAA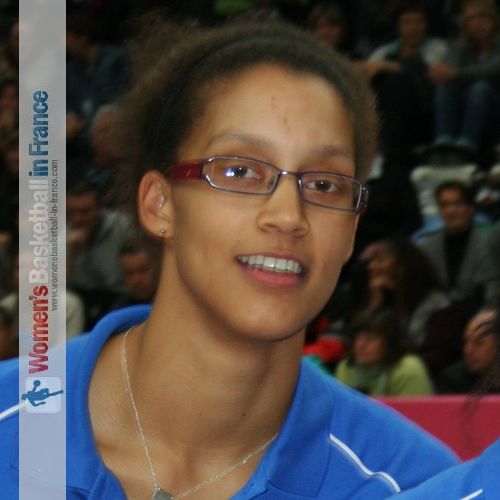 In 2000 Jodie Cornelie (in picture) started playing basketball for a local club in Strasbourg when she was seven years old.
However her raise to basketball fame started in 2002 when she joined the Black Star Basketball club of Bischeim. For three years she and Fatim Traore were stars of the junior programme and often played in higher age categories.
Cornelie was much taller than all the players in her age group and was selected a year ahead to play for her region (Bas-Rhin). Playing for the regional team was the first step towards national recognition.
In order to play in the U15 national championship she had to leave Bischeim. During the 2005-2006 season she played forGries Oberhoffen (BCGO).
However in 2006 she joined the SIG, where she was reunited with Troare. While at the SIG she was member of the team that won the U15 French Championship in 2008.
In parallel to her club career she moved up the national scale and represented the Alsace in the interregional competition. She also entered the Alsace basketball academy for U15 players ((Pôle Espoir - Basketball development for promising youth basketball players).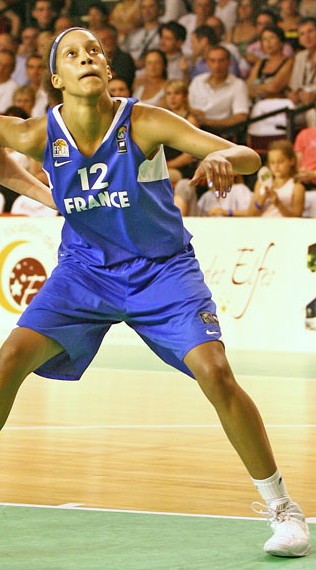 During the same period Cornelie was classed in the top 30 players of her generation and won admission to the CFBB.
Her international career started in 2008 when she was selected to play in the U16 European Championship. Yet again she achieved this in advance of her own age group. France finished in third place.
In the fall of 2008 Cornelie moved from Strasbourg to the CFBB (INSEP) in Paris.
In her first season in the CFBB Cornelie experienced playing basketball in the third division, NF2. Yet she was also promoted to the second division for the last game of the NF1 regular season where she put her name on the radar screen in France for good.
Her international career continued with a second bronze medal in 2009 at U16 level. In 2010 she picked up a silver medal during the U17 FIBA World Championship for Women.
So after eleven years of progression in France including three years in INSEP, Cornelie has decided that College Hoops in the USA would be the next step in her student-athlete career.
She will play in the Atlantic 10 conference (A-10) by attending school at the University of Dayton.
---
2013 Freshman Class from France
Return to women playing basketball college hoops abroad section
Return from women playing basketball overseas in the NCAA to "What's New" page
GO Back to the top of the page
---
Picture credit:
womensbasketball-in-france.com
Basquetebol.org

Date created: 28 April 2011
---