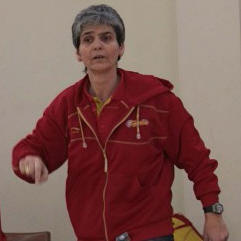 On the first day of the U16 youth basketball tournament in Poinçonnet, the spectators were given a treat by the Spanish team in their victory against Belgium (87-51).
Anna Junyer (right) who is the head coach of the Spanish team required just five minutes for her players to take control of the game leading (13-10).
Spain led (13-10) when Junyer put a system in place to stop Belgium from getting to the basket. They then hit Belgium time and time again on the fast break as they won the first quarter (28-13).
Both coaches made lots of substitutions during the second quarter and the game dropped in intensity. Spain's shooting was more accurate and they went into the locker room ahead (49-27).
Spain maintained their discipline during the second half of the match and blew their opponents away to win (87-51).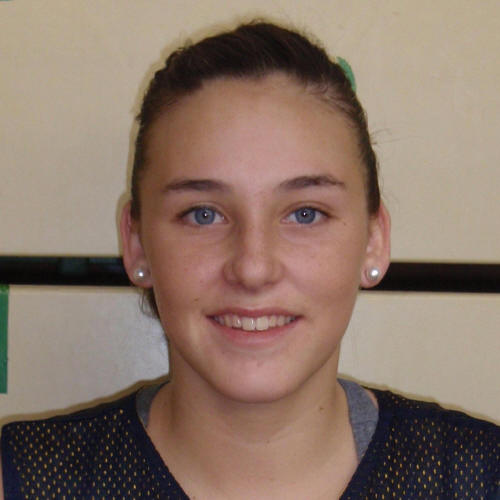 Patricia Soler (left) was the pick of the players in this match from Spain. She played just over 19 minutes and scored 10 points with 100% shooting. Soler finished the game with 7 rebounds, 3 assists and drew 1 foul.
Laura Marín was the only other player in double digits with 10 points. Deborah González who played just eight minutes, scored 9 points by also hitting all her shoots.
All the players from Spain scored at least 3 points.
For Belgium Antonia Delaere and Malon Humblet did most of the scoring with 16 and 15 points each.
Belgium: Antonia Delaere 15, An-Katrien Nauwelaers 0, Nette Van Oeckel 0, Hind Ben Abdelkader 4, Saar Bogaert 3, Janne Roggemans 3, Heleen Adams 5, Jolien Goyvaerts 0, Josephine Anseeuw 0, Camille Lebrun 3, Jille Van Meerbeeck 2, Malon Humblet 16.
Spain: Deborah González 9, Rocío Torcal 4, Patricia Soler 10, Elena de Alfredo 9, Gala Mestres 8, Marta Montoliu 9,Laura Marín 10, Belén Arrojo 4, Laura Aliaga 9, Ana Carlota Faussurier 8, Laura Correa 4, Marles Balart 3.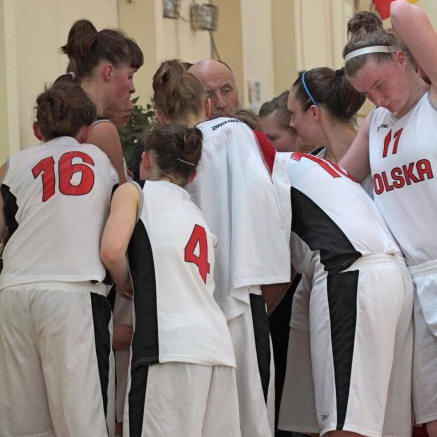 In the second match of the day France required 20 minutes to find their way against Poland.
During the first quarter France were trying a little too hard in front of their supporters. They missed shot after shot, while Poland were having a bad shooting day.
France led (9-6) after the first quarter but allowed their guests to go ahead (23-22) at the interval.
The Polish coach Andrzej Curyl, constantly changing his players, initially stopped France from making any progress.
Poland led (31-28) with 25 minutes played but were beginning to struggle with the physical approach of France. They lost the advantage by the end of the third quarter (39-42).
France were on a run and dominated the final quarter, while restricting Poland to 6 points to win the match (62-45).
Mamignan Toure was the only player from either side to reach double digits with 11 points for France. She went 2-of-2 from beyond the arc.
France: Marième Badiane 6, Céline Pfister 2, Lidija Turcinovic 8, Olivia Epoupa 7, Mamignan Toure 11, Awa Sissoko 0, Imane Brahmi 0, Valériane Ayayi 4, Lisa Cloarec 7, Axelle Koundouno 9, Aby Gaye 6, Assitan Kone 2.
Poland: Monika Skrzecz 0, Malwina Rudzka 0, Dominika Owczarzak 8, Julia Drop 5, Maja Rynkiewicz 3, Julia Adamowicz 0, Daria Marciniak 4, Wioletta Wisniewska 6, Dominika Miloszewska 0, Karolina Puss 7, Katarzyna Jaworska 4, Beata Jaworska 8.
---
2010 Tournoi International du Poinçonnet
Go to French international youth basketball page
Go to Women Playing Basketball In France Home Page
GO Back to the top of youth basketball news
---
Youth basketball picture credits:
Nathalie Gallois
FEB - FEDERACION ESPAñOLA DE BALONCESTO
FIBA Europe

Date created: 04 April 2010
---