LFB Basketball
2013-2014 Championnat de la
Ligue Féminine de Basket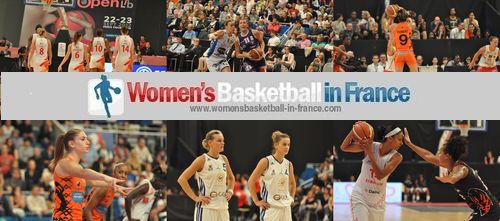 The 16th season of LFB Basketball starts with the traditional Open LFB in Paris in October 2013 and concludes with the Ligue Féminine de Basket  Championship play-off series in May 2014.
You will find the links for the latest stories below and in the right menu.

Trouvez en bas de page des informations générales en français sur la saison 2013-2014 de la Ligue Féminine de Basket.

At the end of the regular season, the top four teams play off for the title of Champions of France and for the first spot in the EuroLeague Women.
The play-off series follow the format used during the 2011-2012 season.

The LFB Challenge Round is the post-season competition for the teams that finish between 5th and 8th place. Since last season (2012-2013) the Challenge Round format is exactly the same as that of the championship series.

There is no post-season play for the remaining teams.

The teams that finish in the bottom two places (13th and 14th) face a possible relegation to LF2 for the following season.
Aix-en-Provence and Perpignam Basket have been replaced by Cavigal Nice and Angers (UFAB 49) for this season. Angers are playing in the elite for the first time in their history, while Cavigal Nice are back after a year's absence.

Read our LFB index page for more information on the history of LFB Basketball.
---
Elles sont de retour!
La LFB démarre en glamour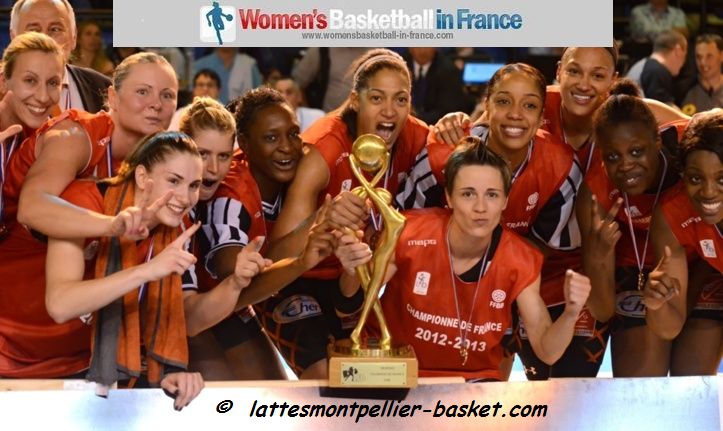 Comme l'année précédente, le déroulement de la saison régulière reste inchangé et débute le 5 octobre 2013 avec l'Open à Paris.
Quelques clubs ont quitté l'aventure de la ligue 1 de France quoique qualifié! Aix-en-Provence ont jeté l'éponge à cause d'une baisse de leur budget. Perpignan Basket ont été éjectés par la FFBB.
Par conséquent, Hainaut Basket et Arras, pourtant relégués en L2F, ont été repêchés.

Angers (UFAB 49), pour la première fois dans leur histoire, et Cavigal Nice après une saison en L2F, sont les promues de cette saison.

Pendant la phase des play-offs les quatre meilleures équipes jouent pour le titre de champion de France pendant que les équipes de la 5ème à la 8ème place participent au LFB Challenge Round.
Pour les six formations en bas du tableau, la saison s'achève là avec la 13ième et 14ième équipe se trouvant sur des places de relégation.
---
Like this page / Aimez cette page