The 2014 LFB Challenge Round follows the logic of the season

Lyon BF and Nantes Rezé have qualified for the 2014 LFB Challenge Round final after sweeping Toulouse and Charleville-Mézières respectively in the best-of-three series.

Veuillez trouver des informations en français en bas de la page sur les demi-finales du Challenge Round de la ligue féminine de basket 2013-14.
The French Basketball Federation (FFBB) have reserved two places for the finalists of the Challenge Round in the 2015 EuroCup Women competition. However French teams can only participate in European competitions after clearance by the FFBB.
This is the last season that the Challenge Round is taking place. The LFB are changing the format of the play-off phase for 2014-15 by extending the number of teams allowed to play in the championship final.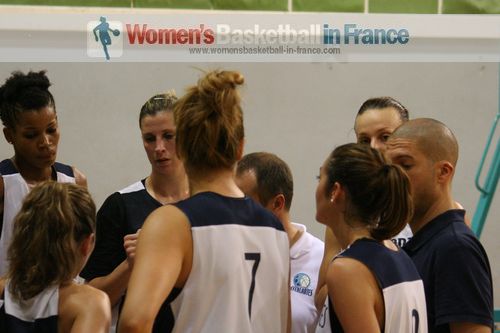 Nantes Rezé won the LFB Challenge Round in 2010, 2011 and 2012 and are back again in the final after seeing off Charleville-Mézières (64-52) and (72-62). Nantes started the series as clear favourites because Charleville-Mézières were without play-maker Amel Bouderra for the series.
Over the two games Sarah Michel from Nantes-Rezé was the leading scorer with 39 points while her team-mate Caroline Aubert helped herself to 13 assists.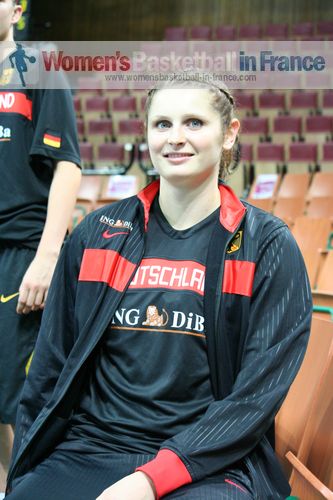 Lyon BF pushed aside Toulouse in game one (88-68) with an outstanding shooting percentage of over 54% for the game. They also hit 6-of-11 from beyond the arc.
They were as well steady from the free-throw line with 14-of-16. Romy Bär (in picture) was the most outstanding player with 22 points while Mistie Bass helped herself to a double-double of 17 points and 10 rebounds.
Lyon completed the sweep at home (76-72). Bär was again the player on form hitting 7-from-10 shots from the floor in scoring 16 points. Toulouse were led by Antonija Misura (16 points).
The best-of-three final is played on the following dates at 20:00 Central European time:
Game 1 (29 April): Nantes Rezé vs Lyon

Game 2 (1 May): Lyon vs Nantes Rezé

Game 3 (3 May) : Lyon vs Nantes Rezé (if required)

---
Les finalistes dans le Challenge Round :
Lyon BF et Nantes Rezé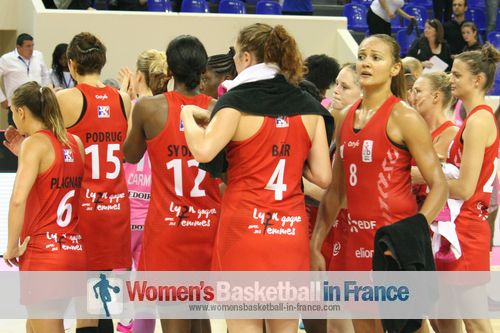 Les Lyonnaises et les Déferlantes s'imposent dans leurs deux matchs de demi-finales du Challenge Round contre Toulouse et Charleville-Mézières respectivement pour valider leurs billets pour l'EurouCoupe féminine 2014-15.

Lyon BF rencontre Nantes Rezé en finale de cette compétition pour déterminer le victor.

Déjà victorieuse du Challenge round en 2010, 2011 et 2012, les Déferlantes arrivent à battre Charleville-Mézières - qui est sans sa meneuse Amel Bouderra - (64-52) et (72-62). Sarah Michel mène Nantes Rezé avec des bonnes performances pour totaliser 39 points pendant que Caroline Aubert ajoute 13 passes décisives à son compte.
Les Toulousaines s'inclinent contre Lyon BF (68-88) et de justesse (72-76). Dans les deux rencontres Romy Bär mène son équipe avec un total de 38 points, épaulée par Mistie Bass avec un total de 35 points.
Les dates pour la finale sont:

Finale aller (29 avril) : Nantes Rezé - Lyon à 20h
Finale retour (1er mai) : Lyon - Nantes Rezé à 20h
Belle éventuelle (3 mai) : Lyon - Nantes Rezé à 20h
---
Picture credits:
womensbasketball-in-france.com
Date created: 28 April 2014
Like this page / Aimez cette page