U20 FIBA Europe reflections
from Bridina Krista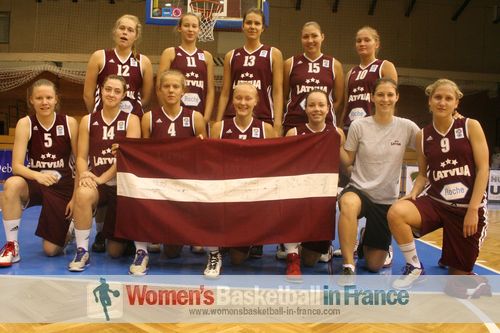 Latvia ended the FIBA Europe medal streak of France in 2010 by defeating them in the bronze medal game.
France had picked up medals in the seven previous U20 tournaments prior to 2010 but have gone away empty-handed since with a fourth place and two fifth-place finishes.

Latvia have had a strong presence at U20 level for a number of years with bronze medals in 2005, 2009 and 2010. They have always managed to present competitive teams despite their U16 and U18 teams playing mainly in the Division B competitions.
This year the team, coached by Ainars Cukste who is a passionate youth coach, was the youngest team on paper with just three players from the U20 age group: Dita Rozenberga, Sabine Dukate and Guna Lagzdina.
The other nine players have come from the U18 team that actually finished 9th during the U18 Division B championship this year.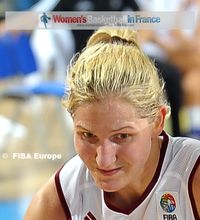 On the last day of the tournament we caught up with Bridina Krista and Maris Noviks (sportacentrs.com).
Despite the disappointment of the relegation Krista was able to speak freely about the competition: the frustration of having to play in the relegation round, about her first Division A experience and what she was hoping for the future.
Although Maris Noviks was present she decided to give the whole interview in English.
Once again womensbasketball-in-france.com have to thank the Latvian Basketball Federation for making this interview possible.
Over the past few seasons a number of players such as Aija Brumermane, Aija Putnina, Elīna Babkina, Gunta Basko, Anete Jēkabsone-Žogota, Sabine Niedola, Ieva Kublina and Liene Jansone from Latvia have played basketball professionally in France.
As the senior team have qualified for the EuroBasket Women 2013 in France, hopefully we will be meeting up again with Cukste who is also an assistant coach with the women's senior team.
---
---
Europe picture credits:
womensbasketball-in-france.com

Date created: 29 August 2012
Like this page / Aimez cette page