FIBA Europe U20 European Championship - Day 2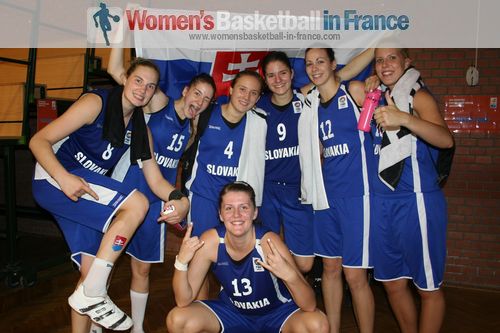 It has been a tough day for FIBA Europe and the local organising committee (LOC) as the mysterious virus claimed more victims. Since the start of the competition over 20 players have been hospitalised.
Portugal took over from Serbia as the hardest hit team with only six players available to play.

Two incidents during the match between Poland and the Netherlands added more misery to everyone. First Polish player Martyna Stelmach went down with a serious knee injury which resulted in her leaving the arena on a stretcher direct to the hospital.
Worse was to come when Jill Bettonvil from the Netherlands went down after what appeared to be a light knock. The game was stopped for several minutes while she received treatment.
In the end it was Poland who only had eight players for the match won (89-66).

---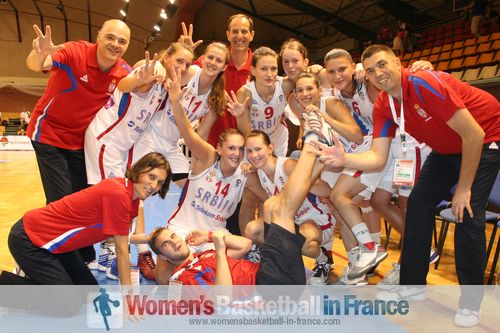 Group D : Serbia in cloud 9 on the basketball court

Serbia and Great Britain have been hit hard by the virus. Yet they managed to produce a game worthy of FIBA Europe's U20 Division A label.
The game was passionate and physical but fair. Snezana Colic punished Great Britian time and time again from almost the same spot and led her team in scoring with 24 points.
However the real match-up was between Ivana Brajkovic (11 points and 10 rebounds) and Jessica Hurd (25 points and 9 rebounds). The two players pounded each other at both ends of the court.
Although Hurd is just 20 years old, it was like rolling the clock back to when she was 15. The only difference is that the youthful exuberance has been replaced by maturity.
Although a number of players from both sides were sick they still played. It was interesting to see how the coaches rotated the players in and out.
Serbia won the match (71-59) and are the only team from this group to book their ticket into the qualifying round.
On arriving at the smaller arena Anastasia Pasynkova from Russia was in tears. So it came as no surprise that the Slovak Republic players were celebrating.
The Slovak Republic won (64-61) but need to avoid losing to Great Britain if Russia beat Serbia to continue the journey to the final.
The rest of the results from day 2

Spain have booked their place in the next round after beating Lithuania (93-55) while Latvia beat Belarus (67-64).
Turkey beat the six players from Portugal (62-52) while Ukraine enjoyed a victory against France (75-66).
Sweden had a hard fight with Italy and on)ce again won by a tiny margin (61-59) you can listen to a short comment by Farhiya Abdi from Sweden below.

---
---
FIBA Europe picture credits:
womensbasketball-in-france.com

Date created: 17 August 2012
Like this page / Aimez cette page