Italy save FIBA Europe A status while France will play for fifth place

With only four teams left for the FIBA Europe title the only match of interest in the minor classifications involved Italy who were chasing to save their status in Division A.

France rolled into the fifth place classification game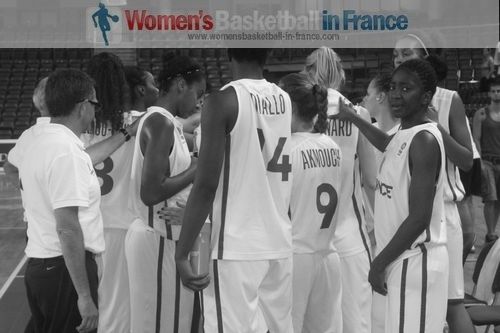 France had no problems in beating Belarus (71-35) with most of the players getting on the score sheet. At the end of the first quarter France took hold of the game for good with a 6-0 run that enabled them to open up a double-digit lead (20-10).
The rest of the match turned into a high profile exhibition match for France. Only Christelle Diallo with 4 personal fouls in eight minutes playing time was not able to get into her rhythm and fouled out with 1:58 to play.

In the other classification game for fifth place, Sweden beat Ukraine (81-76) in a hotly contested game with 10 lead changes.
However Sweden were ahead for most of the time and used the duo of Farhiya Abdi (20 points), and Binta Drammeh (19 points) to cancel out the 39 points of Alina Iagupova from Ukraine.
Sweden and France will face each other in the fifth place match.
Poland beat Serbia (72-66) in the match for ninth place while Lithuania finished 11th after holding off the Slovak Republic (57-54).

Day 8 - U20 European Championship picture gallery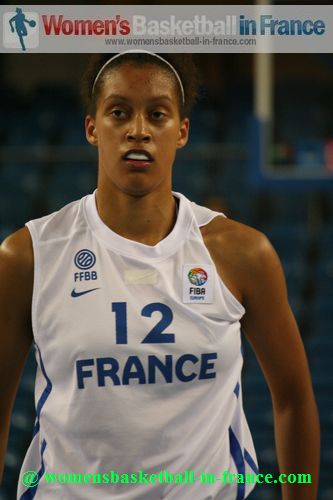 Move your mouse on the small pictures to view
Italy keep FIBA Europe A status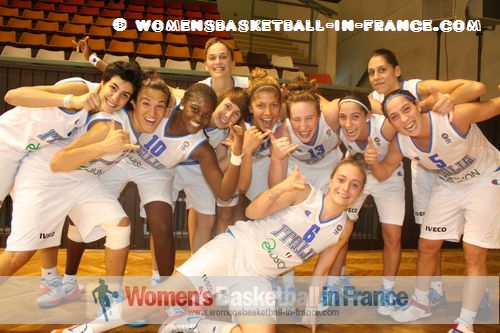 ---
Italy had to work very hard to get past a well organised Great Britain side (69-58) and clinch the relegation group title with one game to spare.
Italy have not been able to overun their opponents and really had to thank the Dotto twins (Francesca and Caterina) who scored 23 and 16 points each in the victory. For Great Britain Jessica Hurd and team captain Erin Mc Garrachan scored 14 points.
In the video interview with Antonino Molino, the Italian coach explained the difficulty he had with players' availability, injury and sickness. But he added he was relieved to have won this group.
Latvia found out before playing Portugal that they were relegated so their match had no value. All the same Latvia won (53-51).
---
Picture credits:
womensbasketball-in-france.com

Date created: 25 August 2012
Like this page / Aimez cette page