FIBA Europe U20 giants
back in the final again

The Netherlands and Turkey were hoping to add another line their FIBA Europe history by securing a place in the Gold medal game. But the traditional giants of U20 basketball denied them. So for the third year in a row Russia will play Spain in the final

Three-point shooting or full court press - Russia know best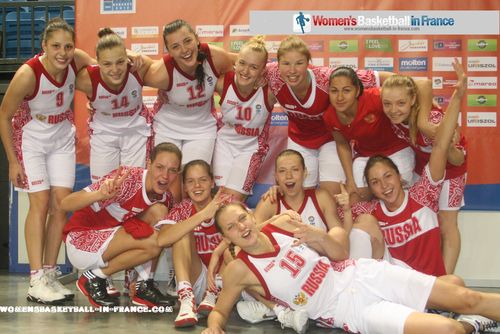 In the first semi-final Russia defeated the Netherlands (73-55) although the final scoreline is a little unfair on the hard working Dutch team.
The game was decided during a three-pointers' blitz in which Katerina Fedorenkova, Alexandra Stolyar and Yulia Poluyanova connected one after each other in a 9-0 run during the third quarter to open up a double-digit lead (44-34).
Although the Netherlands managed to get the deficit down to 4 points. However the pendulum swung in favour for Russia with 2.6 seconds to play in the third quarter with a classic Russian transition play.
A full court pass was delivered perfectly to Stolyar who then passed to Poluyanova who scored.

The Netherlands tried all kinds of tricks and plays during the final quarter but Russia's victory was not to be denied.
You may watch the FIBA Europe highlights below:
Semi-final - U20 European Championship picture gallery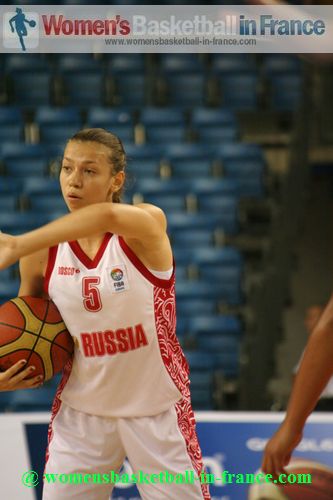 Move your mouse on the small pictures to view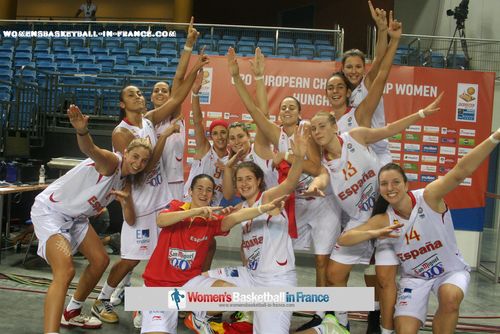 Spain have a habit when it comes to the knock-out stages of keeping everybody in suspense. When it comes to crunch time they find the resource to win the game.
At half time they appeared to have the game won leading (34-19).
Yet their opponents fought back.
Turkey went all out after the break and with seven minutes to play tied the game (43-43).
For Turkey it was a clutch shot from Merve Aydin giving them hope. But in the end they used too much energy chasing after the score.
Spain won (58-50) and you can watch the highlights below:

You can also listen to our interview with Maria Espana. She was one of the players who had been sick and is still recovering. She did speak to us in English but we have decided to use the Spanish version to capture the emotion. Subtitles and translations are not required.

---
---
Picture credits:
womensbasketball-in-france.com

Date created: 25 August 2012
Like this page / Aimez cette page