The 2012 FIBA U20
Championship for Women
in Debrecen is open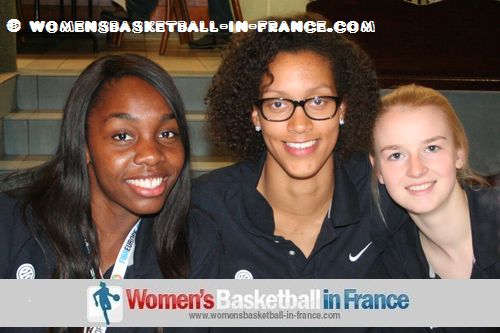 With FIBA Europe already publishing a tournament preview, we took the opportunity to speak with coaches and players about their preparation and thoughts on the tournament.
The common theme from nearly everybody we spoke to was that the preparation was not ideal and that they have limited information about their opponents. However they were sure that the championship would be very tough.
The main reason for the anxiety amongst the coaches was the lateness of the competition this year. Some teams had not been sure about their final roster until they arrived in Debrecen.
The opening was not a ceremony in the traditional sense as the teams did not line up and parade. Instead there was a buffet dinner with a few speeches and a short performance from a local folks dance group.
We captured the atmosphere of the opening by putting together a collection in the video gallery below. (If you are interested in having any of the pictures please use our contact page.)

We had the opportunity to speak with French player Héléna Akmouche who happens to be the last surviving member of the Wattignies connection still playing youth international basketball.
Clémence Beikes who just won silver medal at the Olympic games had been one of the pioneers of the Wattignes connection.
Akmouche who has a U16 European championship medal is more interested in the basketball of Portugal and Great Britain because she has never played them. She explained that the preparation was not easy but she is looking forward to her final youth competition.
We also used the opportunity to catch up with Farhiya Abdi from Sweden. She was the MVP during the U16 European Championship for Women in 2008.
She explained that their preparation had been a little hectic with players coming and going. But she hopes that they will win some games. She said the situation was different from last year when they had been in Division B and had to win.
Abdi is a full time professional player. She moved to the Czech Republic last year on a two-year deal. She said she learned a lot playing alongside Delisha Milton-Jones. Next summer she will be going to LA Sparks in the WNBA (yet we did not speak about Sweden's EuroBasket Women qualification).
The U20 Championship will be tough as a lot more players have been involved in EuuroLeague Women and EuroCup Women than in previous years.

---
---
FIBA Europe picture credits:
womensbasketball-in-france.com

Date created: 15 August 2012
Like this page / Aimez cette page