Spain retained their FIBA Europe tag as Queens of youth basketball


The final two games of the FIBA U20 European championship for Women also marked the end of the 2012 youth international season.
Spain retained their title in a repeat of the 2011 final while Turkey picked up their first ever medal in taking third place. France finished fifth by beating Sweden while Russian center Ksenia Tikhonenko picked up the MVP award.
U20 European Championship final day picture gallery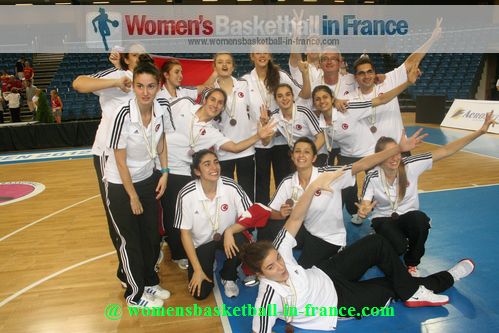 Move your mouse on the small pictures to view
Spain remain the Queens of European youth basketball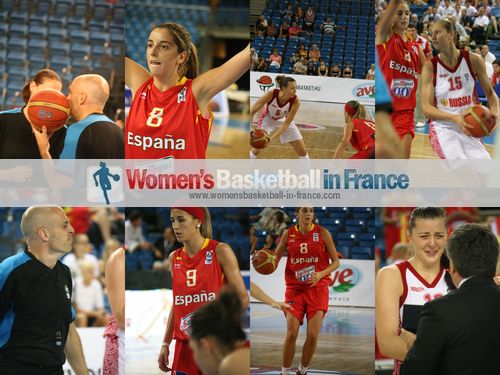 When it comes to pure application of following the coach's order then this Spanish team is a good example. They did not play with the flair of last year but still came away with the same result.
The first quarter was horrible to watch but Spain did the job to lead (12-4).
Spain then capitalised on Russia's turnover the rest of the way to comfortably win (59-46).
Queralt Casas led the way with 17 points while the workhorse Laura Gil finished with 10 points and 16 rebounds. Russia's tournament MVP Ksenia Tikhonenko had 12 points.
Highlights from the game below are provided by the International Basketball Federation:
Turkish delight at last in women's youth basketball

History was always in the for the bronze medal match because neither team had won a medal in Division A women's youth basketball.
Turkey never trailed in the game. But with just over a minute to play the Netherlands were in with a shout of stealing the game with 3 three-pointers by Sharon Lammerink in quick succession.
But a nicely taken jump shot by Emel Güler from Turkey gave her side a 4-point advantage going into the final minute.
The end was messy but the Turkish players would not mind as they survived (58-56) with Olcay Cakir and Ayse Cora combining for 32 points.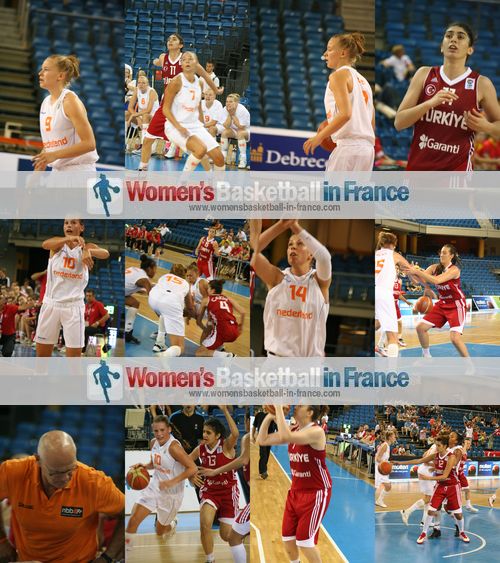 ---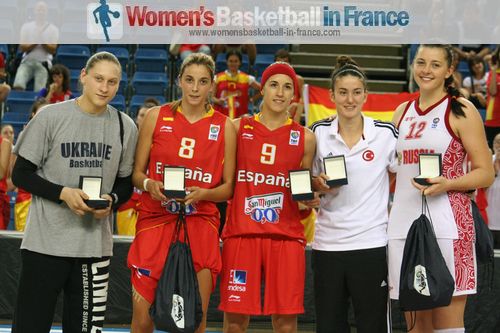 The MVP award for the U20 championship is decided by the coaches as well as media outlets. The winner was Russian center Ksenia Tikhonenko.
She was joined in the all tournament team by Olcay Cakir (Turkey), Mariona Ortiz (Spain), Alina Iagupova (Ukraine) and Queralt Casas (Spain).
---
---
Europe picture credits:
womensbasketball-in-france.com

Date created: 26 August 2012
Like this page / Aimez cette page