FIBA Europe U20 Championship
France back in qualification race
France have ended their negative series at the FIBA Europe U20 Championship with a big victory against Serbia (68-44).
France never looked back after a blitz start with 8 points in the first 60 seconds. Christelle Diallo and Margaux Galliou-Loko were the only players in double digits with 15 and 10 points in a balancd offensive effort.
You can listen to five players from the French team speak about their championship: Sarah Ousfar, Christelle Diallo, Adja Konteh, Marie Mbuyamba and Margaux Galliou-Loko:
France picked and rolled their way to victory against Serbia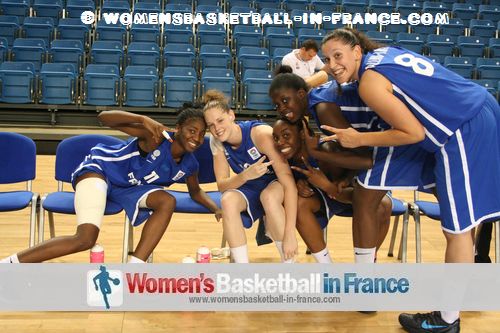 France got off to an electrifying start with 8 points in 60 seconds. The first 4 points came from Christelle Diallo and 2 apiece by Adja Konteh and Alice Nayo.
The Serbian head coach called an immediate time-out and soon after Natasa Kovacevic buried a three-pointer.
She was to hit another three later in the quarter. Otherwise it was one-way traffic with France winning the first quarter (18-10).
Romane Bernies continued to control the pace of the game when on the court with France moving 10 points clear with just under four minutes played (24-14).
Serbia kept changing systems but they just did not have the energy or the strength to stop France inside the paint.
By the end of the quarter all French players who played had scored at least 2 points as they headed to the locker room leading (37-20).
France were on cruise control all through the third quarter and led by as many as 20 points at one stage. However they became a little careless at the end of the quarter which allowed Milica Toskovic to score. Then on the buzzer Jovana Jaksic hit a three-pointer.

France still had a 16-point lead to start the final quarter (50-34) but they left Jelena Stankovic open and hit one shot from from beyond the arc with the first shot of the quarter.
After that the French coach gave some hand signals and the French players became focused again and strolled to victory (68-44).
Serbia: Snezana Colic 5, Tijana Dijan 6, Jelena Stankovic 3, Jovana Jaksic 9, Kaja Stankovic 3, Natasa Kovacevic 7 Aleksandra Stanacev 3, Milica Toskovic 4, Jovana Dordevic DNP, Tamara Rajic DNP, Emese Vida 4, Ivana Brajkovic
France: Romane Bernies 8, Agathe Degorces 5, Claire Stievenard 4, Alice Nayo 6, Margaux Galliou-Loko 10, Hélèna Akmouche DNP, Sara Chevaugeon 4, Adja Konteh 6, Jodie Cornelie 2, Sarah Ousfar 0, Christelle Diallo 15, Marie Mbuyamba 8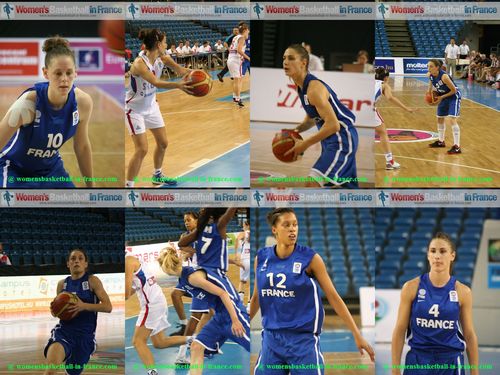 ---
---
FIBA Europe picture credits:
womensbasketball-in-france.com

Date created: 21 August 2012
Like this page / Aimez cette page