Calais are happy while Perpignan
continue to cause havoc in LF2

COB Calais are going to the LF2 Final Four after seeing off Limoges while Perpignan won against Illkirch-Graffenstaden and Léon Trégor.
So while everybody is happy in Calais, Perpignan continue to cause havoc on and off the court.

Veuillez trouver des informations en français sur la vingtième journée de L2F en 2013-14 en bas de la page.
Perpignan have moved up to fourth place after their victories against Léon Trégor (53-52), Illkirch-Graffenstaden (76-70) and Aix-en-Provence (59-57).
Instead of talking about the club's performance on the basketball court, all the social media sites are covering stories about a picture that was posted on Perpignan's facebook page.
With 14 victories from 17 games, it will be very difficult to dislodge them from finishing in the top 4 at the end of the LF2 regular season because they already have at least four more wins than the teams in the five places below them.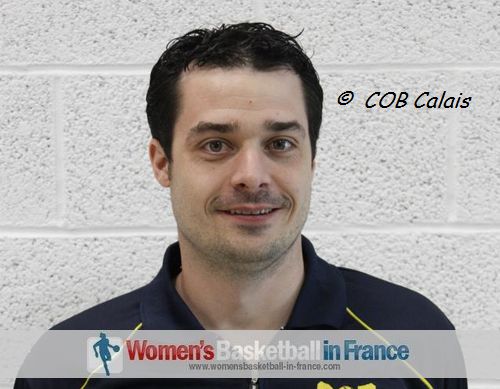 COB Calais' only objective is to win the regular season title. As long as Calais do not collapse the only team that can stop them from achieving this is Perpignan.
Last weekend they travelled to Limoges and won (80-65) with Tiffany Clarke leading the way with 20 points and 13 rebounds.
In the meantime Roche Vendée made it 10-from-10 at home to stay in second place. They easily beat Aix-en-Provence (85-44).
Pau Lacq-Orthez required a bit of luck and overtime to beat Le Havre (88-79). Le Havre were 30 seconds away from winning the game in regulation time leading (68-64).
All they needed to do was hold on to the ball. Instead they turned the ball over two times with their opponents scoring twice to force overtime (68-68).
The players from Mourenx are too experienced in overtime play. They walked away with the points. Ingrid Bunel and Lakevia Boykin both scored 20 points.
Roche Vendée and Pau Lacq-Orthez are very close to securing their places in the LF2 post-season play.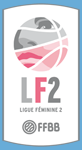 With their second victory this season, the CFBB (61-59) knocked their victim Chartres (61-59) back into relegation battle. The CFBB made hard work of the win after dominating the first 37 minutes of the game.
Reims BF took out their recent frustration on Dunkerque Malo (88-61). With six players in double digits and shooting 54% from the floor Dunkerque had no chance.
Reims are still in 13th place but have played one game less than the three teams directly above them that are Chartres, Charnay and Dunkerque Malo.
With six more rounds of games to go in the LF2 regular season, the battle to avoid the drop has never been so intense with teams from as high as fifth place still in danger of relegation.
---
La 20ième journée en L2F
Les joueuses de Perpignan jubilent

Le top 4 est actuellement COB Calais, suivie par Roche Vendée, Pau Lacq-Orthez et Perpignan Basket pendant que tous les équipes dès la cinquième place dans le classement telles que Limoges ABC, Le Havre et Léon Trégor peuvent encore être reléguées.
Après suivent Illkirch-Graffenstaden et Aix-en-Provence. Les cinq clubs dans le bas de tableau sont Charnay, Chartres, Dunkerque Malo, Reims et le CFBB.
Perpignan Basket ne chôme pas: Dans sept jours, les Perpignanaises s'imposent contre Léon Trégor (53-52), Illkirch-Graffenstaden (76-70) et Aix-en-Provence (59-57). Mais elles se font plutôt remarquer par une image publiée sur leur site de facebook.
Et c'est une nouvelle victoire pour COB Calais qui bat Limoges (80-65) avec Tiffany Clarke en tant que meilleure joueuse avec 20 points et 13 rebonds.
Roche Vendée a gagné toutes ses rencontres à domicile cette saison (10 sur 10) et détruit Aix-en-Provence (85-44) dans sa dernière rencontre.
Pau Lacq-Orthez, par contre, achève Le Havre seulement en prolongation (88-79), emmenée par Ingrid Bunel et Lakevia Boykin avec 20 points chacune.
Chartres s'incline contre la CFBB (61-59). Après cette défaite, le club se voit à nouveau dans la zone de relégation.
Reims BF, adroite au shoot avec 54%, se venge de sa défaite le weekend dernier pour gagner contre Dunkerque Malo (88-61).
---
Picture credits:
womensbasketball-in-france.com

Date created: 20 March 2014
Like this page / Aimez cette page