FIBA Europe EuroLeague Women 2012-2013 season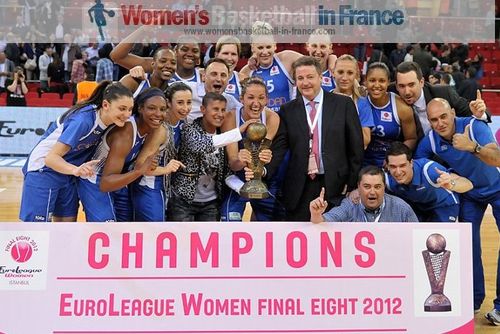 The 22 edition of the FIBA Europe EuroLeague Women will run from 24 October 2012 until the 24 March 2013.
The regular season format of the competition remains the same as last season. The Final 8 has been modified with the addition of a semi-final round and the removal of the 5-8 place classification games.
Veuillez lire des informations en français sur FIBA Europe EuroLeague Women, édition 2012-2013, en bas du page.

The route to the ELW trophy starts with the regular season, also known as the group phase. At the end of the first phase six teams are eliminated.
The second round, also known as the play-offs, sees fourteen teams participate in a straight knock-out best-of-three series.
The seven winners then join the hosts of the Final 8 in the last phase of the competition.
If live basketball coverage is not available on television or by web cast during match day, it is possible to follow the play-by-play live actions of the matches here.
This page will be updated throughout the season with links to all our stories. You can also follow our updates by subscribing to our RSS Feed on the top right of the page.
Euroligue féminine de Basket-ball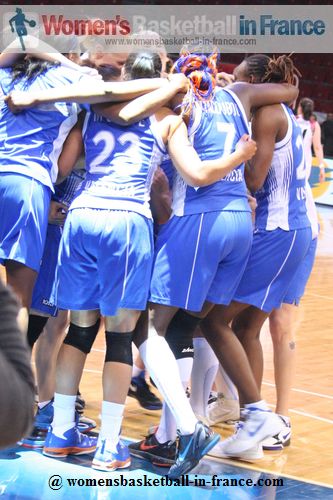 Cette compétition est organisée par FIBA Europe et voit pour la saison 2012-2013, débutant le 24 octobre 2012, 21 équipes s'y engager.

Le tournoi se déroule ainsi: Après la première manche de trois poules six équipes vont être éliminées.
Les huitièmes de finale sont disputés ainsi par 14 équipes où sept équipes se qualifient au meilleur de trois matchs.
Les sept vainqueurs se retrouvent alors avec la huitième équipe, leur hôte, dans le Final 8.
04 July 2013: Groups set for 2013-2014 season
04 July 2013: 20 teams register for ELW 2014
24 March 2013: 2013 EuroLeague Women Champions are UMMC Ekaterinburg
05 March 2013: Final Eight 2013 playing schedule confirmed
Play-off games

27 February 2013: Bourges Basket & Famila Schio qualify for Final Eight

22 February 2013: Bourges Basket and Rivas Ecópolis force game three
20 February 2013: Bourges Basket lose first game in the play-off series
ELW regular season articles

07 February 2013: Bourges Basket as only French team to go into play-off round

31 January 2013: Group C thriller goes on

23 January 2013: Arras fall with honour at Fenerbahçe
17 January 2013: First win for Arras while Mondeville's play-off chance still not confirmed

10 January 2013: Bad night for French teams
20 December 2012: Céline Dumer's magic touch from London saves Bourges while Stepanova returns

13 December 2012: Tina Charles dominates while Mondeville taken to the wire
06 December 2012: Half-way stage reached
28 November 2012: Round 6: Close games and excitement
23 November 2012: Two clubs remain unbeaten after five rounds

16 November 2012: Midnight madness in Spain, joy in Targoviste
08 November 2012: Arras lose again while Bourges Basket and USO Mondeville notch victories against Spanish clubs
01 November 2012: Bourges beaten in Moscow while Uni Györ stun Wisla Can-Pack
30 October 2012: 2013 EuroLeague Women Final Eight hosts are UMMC Ekaterinburg
30 October 2012: Can Bourges Basket qualify for the Final 8

25 October 2012: Perfect start for Bourges and Mondeville

24 October 2012: A fairy tale ending would be nice for Arras
24 October 2012: USO Mondeville have a tough task in group C
This season only 21 teams registered for the competition and you are able to find all the roster information - as it is updated - by clicking below on the clubs of interest.
---
Picture credits:
womensbasketball-in-France.com
Date created: 14 September 2012
Last Updated: 05  July 2013
Like this page / Aimez cette page