LF2 player of the month award
French young player award

In the nomination for the LF2 October player of the month, Shenita Landry, Oumou Kalsoum Touré and Mariame Dia dominated the voting. In the young player category for players in the LFB and LF2 Valériane Ayayi from Basket Landes was far ahead of any other player.

This is the first time that we from womensbasketball-in-france asked our readers to vote for players in the second division.
Five players dominated the voting and it came as no surprise that Fabienne Constant and Jeanne Senghor-Sy from Cavigal Nice were on the list. Cavigal Nice are the currently at the top of the LF2 regular season standings and Constant and Senghor are the leading players in their team.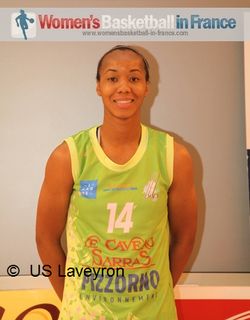 Mariame Dia (Pau) and Oumou Kalsoum Touré (Léon Trégor) have also impressed this season. Dia is often referred to the hustle queen of the division while Touré has added a defensive side to her game.
However all these players were beaten by Shenita Landry from US Layeron for the player of the month award.

Since the start of the season she has always finished with a double-digit score while averaging 18.3 points. Landry is also picking up 5 offensive as well as 5 defensive rebounds on average per game. But it is her quality in block stopping that won her the price.
Landry is playing in France for the first time in her career after several seasons in Germany. Prior to becoming a professional she played college hoops with Temple University in the Alantic-10 (A10) from 2005-2009.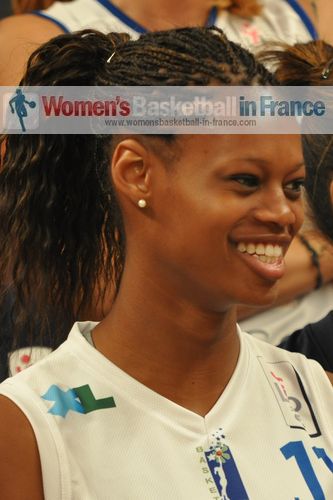 Valériane Ayayi (in picture) picked up our award for best young player from the LFB and LF2. It was a unanimous victory with her picking up all the nominations from our readers.
Ayayi who returned to Basket Landes after three seasons with the CFBB is already a key player in the Basket Landes rotation and on current form is a strong contender for the official LFB young player of the year award.
The wbbif October LFB player of the month award went to Géraldine Robert from Lattes Montpellier.
---
Like this page / Aimez cette page