Playing basketball with a
positive attitude is
what Margaux Galliou-Loko knows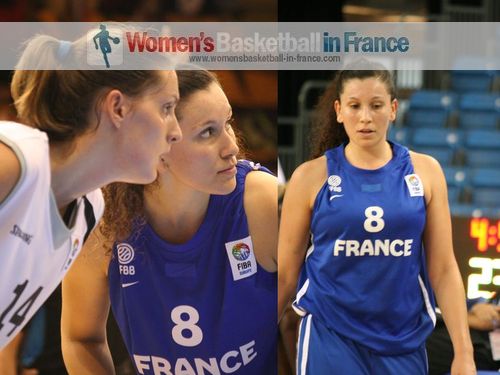 Margaux Galliou-Loko has been playing basketball since she was seven years old. She was lucky enough to have won medals in all the domestic competitions she has played in France. Her medal chest is so big that we have stopped counting.
She also has an impressive collection of international medals playing for France at youth international level.

The first eight years of her basketball career was played at clubs close to her home in the Nantes region of France. It was during her last season at Nantes (2007-2008) that she attracted national attention.
She was selected to play first for France in the U15 partnership tournament against Greece, Italy and Spain.
The tournament was played at Temple-sur-Lot in France and the French team that included Sara Chevaugeon, Alice Nayo and Claire Stievenard did not win a single game.
For Galliou-Loko her next stop was Bourges Basket where her career finally took off. At 16, in her second season with the club she was an official member of the first team. Her biggest moment while playing basketball for Bourges' U18 team came at Paris Bercy in 2010 with being awarded MVP during the French Cup final.
One of Galliou-Loko's characteristics is that she is always portraying a positive attitude, especially when things are not going well.

At the recently concluded FIBA Europe U20 European Championship for Women Division A, she was one of the victims of the food contamination. Yet when we spoke to her, although not 100% fit Galliou-Loko was still able to talk about how well everything was functioning within the group.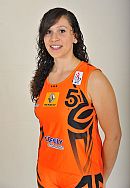 During the Open LFB last season (2011) when we had a brief chat with Galliou-Loko about her future playing basketball and continuing with higher education, she replied that would use the season to work out how she was going to proceed.
With limited play-time opportunities with the first team she was able to start her higher education course and has now decided to leave Bourges Basket and join Cavigal Nice in the second division.
Galliou-Loko who speaks English and Spanish has not played basketball before in the second division. So this will be a new experience.
Below you will find an extract of an interview she gave in 2010 to Katela-Sport.

---
Picture credits:
womensbasketball-in-France.com
Ligue Féminine de BasketBall (LFB)
Date created: 30 August 2012
Like this page / Aimez cette page