2014 FIBA U17
World Championship for Women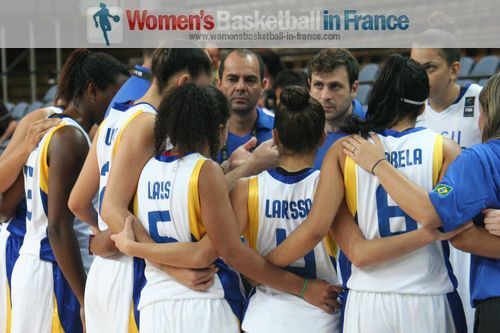 The 2014 FIBA U17 World Championship for Women is open to all players born on and after 1st January 1997 and is hosted by the Basketball Federation of the Czech Republic.

Veuillez trouver des informations en français sur le Championnat du monde de basket U17 féminin en 2014 en bas de la page.
This is the third edition of the World Championship for this age group. France hosted the first competition in 2010 and were defeated in the final by the USA. The event returned to Europe in 2012, held in Amsterdam.
France did not qualify for that edition after having finished in 7th place during the 2011 U16 European championship. Once again the crown returned to the other side of the Atlantic ocean with the USA defending their world championship title by beating Spain in the final 75-62.
The competition format has changed this year with an increase from 12 to 16 teams. The first round sees all the teams split into four groups of four teams. Each team within a group plays the other team once.
For the second round, also known as the round of 16 teams, Group A cross over with the top team playing the bottom team from Group B and the second placed one against the third placed team. This rule also applies for Group C and D.

The winners from the second round qualify for the quarter-final while the losers qualify for the 9th to 16th place classification round.
The big change with this format is that all the teams play seven games during this tournament whereas, before, the four teams eliminated during the group phase played less games.
The groups are as follows:
Group A

Canada

Czech Republic

Hungary

Korea


Group B

Brazil

Egypt

Italy

Spain





Group C

Australia

Japan

Mexico

Slovak Republic





Group D

China

France

Mali

USA

---
Quelques changements en 2014 du
Championnat du monde de basket U17 féminin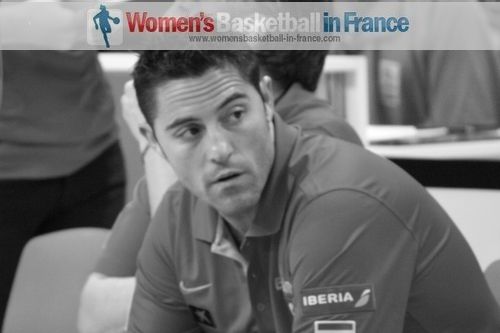 C'est en République Tchèque que 16 équipes se rassemblent pour participer au Championnat du monde de basket féminin des moins de 17.

Les États-Unis, les tenants de titre de 2010 et 2013, sont de retour pour s'imposer. La France, n'ayant pas participé à la dernière édition, est présente cet été avec un groupe qui a déjà battu les Américaines dans la phase préparatoire.
La première phase non éliminatoire établit le classement pour les 16e de finale par poule (A, B, C, D), chacune formée de quatre équipes. Ainsi dans la deuxième phase, les équipes de la poule A et B ainsi que C et D sont croisées pour passer au quart de finale. Ainsi les numéros 1 d'une poule affrontent les numéros 4 de l'autre poule et les deuxièmes jouent contre les troisièmes.
Les huit vainqueurs se qualifient pour les quarts de finale pendant que les autres équipes jouent pour la neuvième place dans les matchs de classement.

Le grand changement par rapport aux éditions précédentes est que chaque équipe dispute un total de sept matchs pendant ce championnat de monde.
Voici les quatre poules :
Poule A : Canada, République Tchèque, Hongrie, Corée
Poule B : Brésil, Egypte, Italie, Espagne
Poule C : Australie, Japon, Mexique, Slovaquie
Poule D : Chine, France, Mali, Etats-Unis

---
picture credits:
womensbasketball-in-france.com

Date created: 28 June 2014
Like this page / Aimez cette page