2014 FIBA U17 World Championship for Women thoughts of the 2nd day
English/Castellano
For the 2014 FIBA U17 World Championship for Women Miquel Bordoy Cano gives wbbif his thoughts on the second day of the 2014 FIBA U17 World Championship for Women.

Aqui usted puede leer los sentimientos de Miquel Bordoy Cano acerca de la segunda jornada del Campeonato del mundo del baloncesto femenino FIBA U17.
The results of day 2:
Slovak Republic 51-58 Australia

Word of day 2: Breather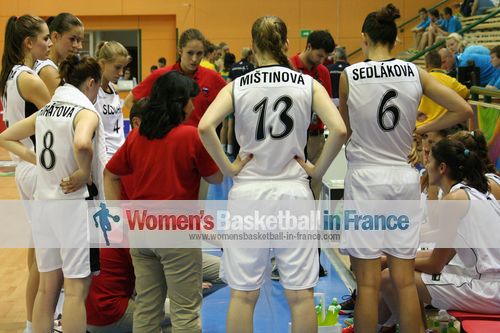 Fortunately yesterday's trend did not continue in the World Championship competition on day 2.
The games we have seen today have been completely different from those of the previous day (Slovak Republic-Australia, Japan-Mexico, France-USA and China-Mali).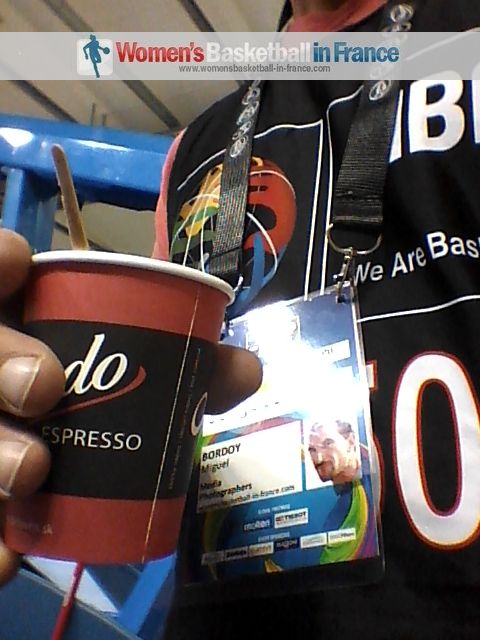 I am not completely happy because the Slovak Republic lost against Australia. The Slovakians had many possibilities to take the advantage but they gave up too many second chances and their clumsiness in the paint did not help.
All in all I was happy with the Slovak Republic's performance and I hope they will make me proud on Tuesday.

Japan's playing style surprised me a lot as it was very orderly knowing what they wanted to achieve, always being able to make the extra pass and never panicked. They got a well deserved victory over Mexico who did not play badly but were well defended on in the paint.

USA destroyed France and proved that they are going to get better every day. Today they played with intensity from the tip-off and were determined to kill the game as quickly as possible. The American coach subbed the "Dream Team" way, four or five players at a time. I don't think that they ever only changed one player at any time.
France on the other hand - after the first quarter - did not even try and were beaten badly.

About the China-Mali game: the atmosphere reflected the game. Until half time both teams played horribly and Mali seemed to be even worse than against France. In the second half China were clearly superior and won by 29 points.
We will see what the third day, Tuesday, brings us...

RESPIRO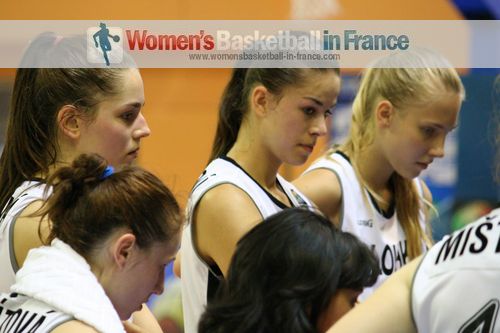 Menos mal que la tónica de ayer no ha continuado en el Mundial Sub-17, los partidos que hemos visto hoy han sido completamente diferentes de lo atestiguado ayer (Slovakia-Australia, Japón-México, Francia-EEUU y China-Mali).

No estoy del todo contento porque Slovakia perdió ante Australia. Tuvo opciones de ganar, pero les regalaron demasiadas segundas opciones y su acierto cara al aro no las ayudó. Con todo el partido estuvo bien y espero que las chicas de Skocovski me den una alegría el martes.
Japón me ha sorprendido por su juego, ordenadas, sabiendo lo que querían lograr y siempre siendo capaces de dar "un pase más" y no ser presas del pánico. Lograron una merecida victoria sobre un México que no jugó mal pero que estuvo negado cara al aro.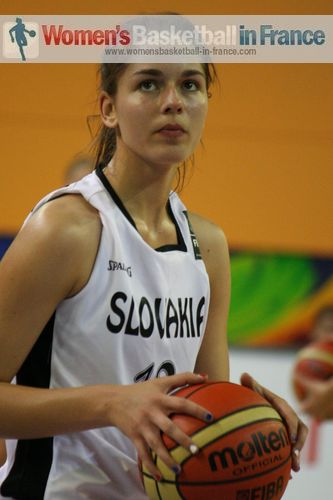 Estados Unidos destrozó a Francia y me demostró que van a mejorar cada día. Hoy estuvieron intensas desde el inicio y buscaron acabar con el partido lo antes posible. La entrenadora norteamericana realizó rotaciones a lo "Dream Team". A saber: de cinco en cinco jugadoras, cuatro. No sabría decir si cambió alguna vez solo una jugadora. Francia por su parte, después del primer cuarto, ni siquiera lo intentó y se llevó un severo correctivo.

Para el China-Mali final estuvimos casi en familia y el partido pareció contagiarse del ambiente. Al menos hasta el descanso, con dos equipos horribles a ambos lados de la pista y con Mali pareciendo mucho peor equipo que ayer ante EEUU. En la segunda mitad China fue muy superior y acabó ganando por 29 pts.
Veremos qué nos depara la tercera jornada el martes…
---
Like this page / Aimez cette page