2014 FIBA U17 World Championship for Women: thoughts of the first day
English/Castellano
For the 2014 FIBA U17 World Championship for Women Miquel Bordoy Cano gives wbbif his thoughts on the opening day of the 2014 FIBA U17 World Championship for Women.

Aqui usted puede leer los sentimientos de Miquel Bordoy Cano acerca de la primera jornada del Campeonato del mundo del baloncesto femenino FIBA U17.
Miquel Bordoy Cano is a well known basketball correspondent in Spain and was a major contributor for the Spanish website, lokosxelbaloncestofemenino. This is a website dedicated to women's basketball news from all over the world.

While Bordoy has covered most of the senior women's international events during the last ten years, he still loves to follow what is happening at youth level and is attending his first U17 World Championship.
In addition to his writing he spends his time to take photographs and is often seen at courtside with a camera in his hands.

Word of day 1: Disappointment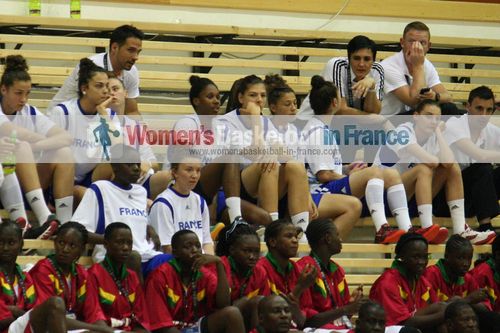 The start of this U17 World Championship competition was very disappointing as I expected way more intensity in the opening games (Brazil-Egypt, Spain-Italy, USA-China and France-Mali).

Spain led from the tip-off and never looked back. In the case of Brazil, the lack of talent and efficiency of their Egyptian opponents enabled the Brazilian squad to dominate the entire game.

In the other match, the usual Spain-Italy battle lacked intensity. It was disappointing to see the Italians not give it all, or should I say, that they did not even try and ended up losing by 32 points.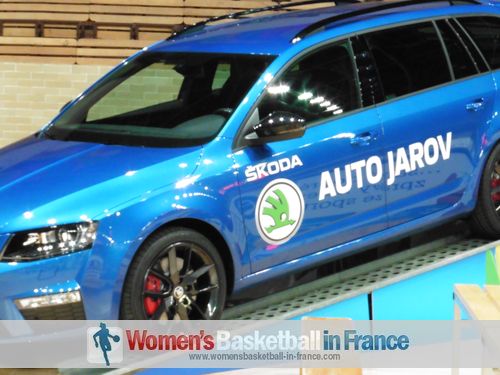 I also noticed the lack of intensity in the USA squad. Although there was no way for them being surrendered, they only beat China by 10 points. They did not play with their usual intensity and they did not seem to have their usual winning mentality. It was surprising.

France dominated Mali in all aspects of the game but once they had a double digit advantage they seem to switch off due to their lack of concentration and  they needed encouragement from the bench to get their focus back. It did not seem to be a problem as they dominated the game with their outside shooting, (9-22) from beyond the arc, led by Emilie Cammas scoring the first 6 treys (from her 7 attempts).

It wasn't until after half time that the French coach managed to get his team to extend the lead to 30 points, a deficit that Mali could never recover from.

It was strange to see the French staff let the team's intensity drop despite multiple rotations.

France ended up winning by 21 points.  

In short, I expected way more of this opening day, maybe too much. Instead, I was watching teams that seemed to use this first round as a mini pre-season tournament before the start of the eliminatory phase on Thursday.

If it stays like this, the next two days are going to be very loooooong.
DECEPCIONANTE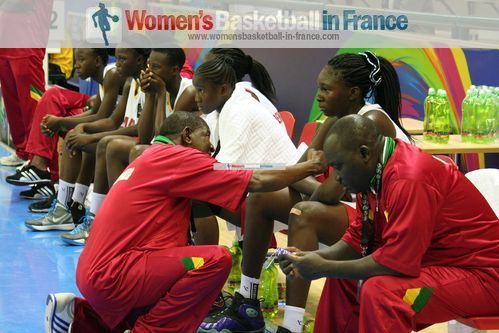 Inicio de competición decepcionante el de éste Sub-17, en el que esperaba más intensidad de los equipos que vimos jugar (Brasil-Egipto, España-Italia, USA-China y Francia-Mali) Brasil y España mandaron desde el inicio, sin verse amenazadas por sus rivales. El caso Egipto fue más por falta de talento y efectividad ante una escuadra la carioca que dominó por completo el encuentro pero, en el otro caso, acostumbrado a los intensos duelos Italia-España, el no ver a las azzurri dar más de sí, incluso diría que ni siquiera intentarlo, y acabar perdiendo por 32 pts fue decepcionante.
Faltas de intensidad noté también a las norteamericanas, pese a que claramente no iban a dejar escapar el partido, sólo acabar 10 por arriba de China, sin mostrar la intensidad y el carácter ganador de que hacen gala las americanas fue sorpresivo.
Francia dominó por completo a Mali, pero en fases del partido se desconectaban, siempre por encima de la decena de puntos de diferencia eso sí, y necesitaban que las volvieran a enchufar desde la banda. No parecían sufrir para dominar el encuentro –gracias sobre todo al acierto desde el perímetro (9-de-22) con una Emili Cammas estelar anotando los 6 primeros triples de los 7 que intentó.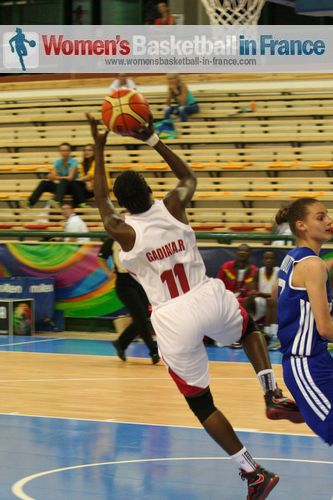 Pero no fue hasta después del descanso, momento en el que el entrenador galo dio el último empujón a sus jugadoras, y acabando el tercer cuarto se pusieron 30 arriba sentenciando el encuentro. Lo extraño fue ver al técnico galo dejar que la intensidad de su equipo cayera, sin intentar volver a aumentarla pese a las rotaciones y a acabar ganando por 21.
En resumen, esperaba más de esta jornada inaugural, quizás demasiado. En su lugar encontré a equipos que parece ser que van a tomarse el inicio de competición como una mini pretemporada, a la espera de la ronda eliminatoria de dieciseisavos del jueves.
De ser así me quedan dos días muuuy largos.
---
Like this page / Aimez cette page