EuroLeague Women week 11
Better for Montpellier

Lattes-Montpellier ended their EuroLeague Women losing streak while Uni Györ and WBC Novi Zagreb were eliminated from the play-off race. With the elimination of Uni Györ from Group A, Tango Bourges Basket are assured a place in the second round.

Veuillez trouver des informations en français en bas de la page sur la onzième journée à l'Euroligue féminine.
7 September 2013 was a sad day for Hungarian basketball when a bus accident claimed the lives of Uni Györ's head coach Fuzy Akos and team manager Peter Tapodi. While the news of Serbian international Natasa Kovacevic's leg amputation was covered intensively, this incident more or less ended the career for most of the players in the bus.
Somehow Uni Györ built a new team in time for the season and despite not winning a single game in EuroLeague Women they had some encouraging results at home.
However this week they were no match for Beretta Famila who beat them (87-49) and officially eliminated them from the competition.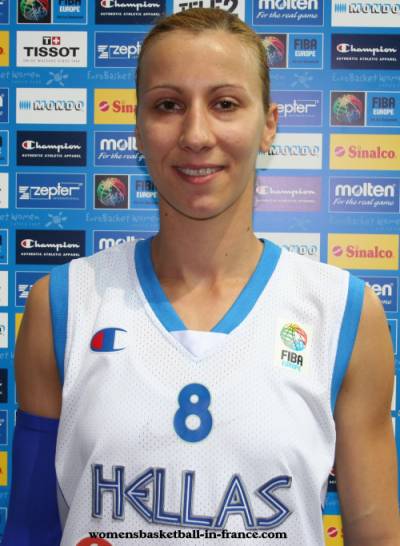 In the other games from EuroLeague Women A, Tango Bourges Basket  won (75-54) against Kayseri Kaski with Greek international Styliani Kaltsidou playing for 13 minutes in her first match back after an ACL injury in March 2013.
UMMC Ekaterinburg had no problems in beating Good Angels Kosice (83-55) to complete the games in Group A. French international Sandrine Gruda led the Russian giants with 16 points.

Lattes-Montpellier ended their six-game losing streak in EuroLeague Women Group B with an important victory against BK IMOS Brno (76-58). The duo of Géraldine Robert and Gunta Basko-Melnbarde once again filled the stats sheets combining for 29 points, 14 rebounds, 6 assists and 14 steals. Virgine Brémont was also in excellent form with 16 points.
Nadezhda Orenburg were beaten at home by Fenerbahçe (51-67). It was a tough defeat for the hosts who lost Glory Johnson in the first quarter with a dislocated finger. Angel McCoughtry was the leading player for the guests with 19 points, 10 rebounds and 7 steals while Isabelle Yacoubou-Dehoui chipped in 17 points. Fenerbahçe have secured first place in Group B and their place in the second round.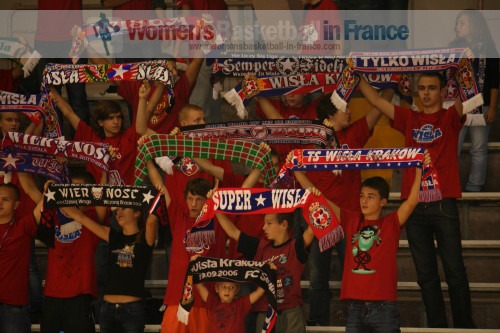 Wisla Can-Pack moved into second place alone after seeing off UE Sopron (80-56). With three rounds to go the six remaining teams in Group B are still all in the qualification picture.
Kibirkstis-VICI won the most important game in Group C against WBC Novi Zagreb (86-68). This victory eliminated Novi Zagreb from the EuroLeague Women play-off series whereas Kibirkstis may continue this adventure with a possible fifth place. Lina Pikciute led Kibirkstis with 17 points and 11 rebounds while veteran Vita Kuktiene added 15 points and 6 rebounds.
Galatasaray were beaten at home by ZVVZ USK Prague during the closing minutes (58-63). Jelena Dubljevic was the match winner with 22 points for the visitors who have also secured their place in the play-offs.
CCC Polkowice kept their turnovers down and used their veterans' experience to hold off the youthful exuberance of Sparta&K MR Vidnoje (65-56).
---
Enfin Lattes-Montpellier remporte une victoire !

Après six défaites consécutives, Lattes-Montpellier conserve sa chance d'une participation au huitième de finale après sa victoire de la onzième journée en EuroLigue féminine pendant que Tango Bourges Basket est dorénavant qualifié pour les play-offs.

Les bonnes performances de Endéné Miyem (16 points, 7 rebonds), Céline Dumerc (15 points) et Paoline Salagnac (14 points) suffisent à Tango Bourges Basket pour dominer Kayseri Kaski (75-74), emmenée par Tanisha Wright (16 points).
Géraldine Robert (19 points, 7 rebonds, 5 interceptions), épaulée par Gunta Basko (10 points, 7 rebonds, 6 passes décisifes, 8 interceptions) et Virginie Brémont (16 points) pour Lattes-Montpellier font le nécessaire pour battre BK IMOS Brno (76-58) et donnent de l'espoir à leurs fans d'une possible continuation pour les 1/8e de finale.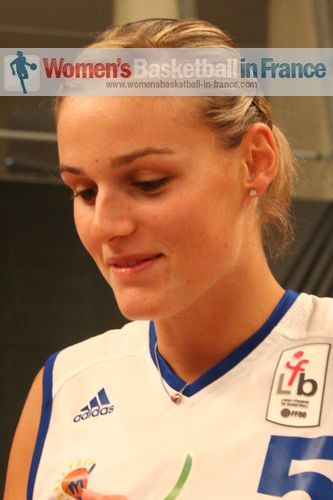 Dans le groupe de Tango Bourges Basket, c'est une nouvelle victoire pour UMMC Ekaterinburg qui bat Good Angels Kosice (83-55) avec Sandrine Gruda meilleure joueuse (16 points) pour son équipe.
Beretta Famila domine Uni Györ (87-49) et ainsi l'élimine des play-offs.
En Groupe B, à part Fenerbahçe invaincue et ainsi déjà qualifiée, toutes les autres équipes ont encore la chance d'une qualification comme Lattes-Montpellier.
Ainsi Nadezhda Orenburg succombe à Fenerbahçe (51-67) pendant que Wisla Can-Pack bat UE Sopron (80-56) et se place deuxième dans le groupe.
Kibirkstis-VICI élimine WBC Novi Zagreb (86-68) dans le Groupe C pendant que Galatasaray perd contre ZVVZ USK Prague (58-63) et se qualifie également pour les play-offs.
CCC Polkowice s'impose contre Sparta&K MR Vidnoje (65-56).
---
Visit EuroLeague Women 2014 page

Picture credits:
womensbasketball-in-france.com

Date created: 11 February 2014
Like this page / Aimez cette page