2013 EuroCup Women
Nantes-Rezé progress despite defeat

Nantes-Rezé have qualified for the 2013 EuroCup Women quarter-final despite losing at home to Olimpia Grodno (62-67) in the second leg. Fortunately their first-leg victory (77-59) gave them enough advance to win the series by an aggregate score (139-126).

Emmanuel Coeuret, the coach from Nantes-Rezé, decided to give Caroline Aubert a rest by not playing her at all. He might have wanted to give other players a break but the game did not go according to plan.
Nantes-Rezé played well for the first three minutes (9-2) and then stepped off the accelerator to never really picking themselves up again. The guests edged the first quarter (17-14).
Olimpia Grodno played aggressively all through the second quarter while Nantes relied on individual exploits to stay in the match at half time (32-34).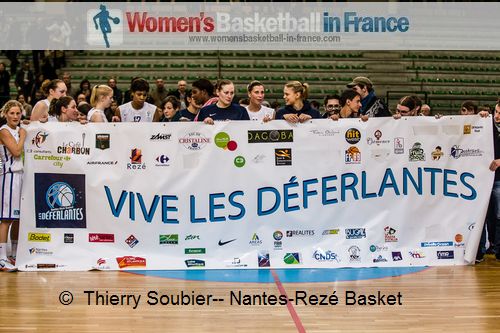 Losing Marielle Amant early in the third quarter added to Coeuret's frustration with the officials resulting to him picking up a technical foul later in the match.
The rest of the game was a turnover festival for Nantes-Rezé. If not for the all-round hustle of Sarah Michel and a late three-pointer by Isis Arrondo the losing margin would have been bigger.
For Olimpia former Belarus international Nadzeya Drozd top scored with 20 points, which included a perfect 8-from-8 from the free-throw line while Ukrainian international Lyubov Alyoshkina pulled down 17 rebounds. Rising youth star Maryia Papova was again a handful with 14 points.
However Olimpia had won the match without their head coach, Aliaksandr Shimkovyak, who did not make the trip to France.
Nantes-Rezé meet number 13 seeds MBK Ruzomberok in the EuroCup Women quarter-final series to be played January 2013.
Sans souci et sans élan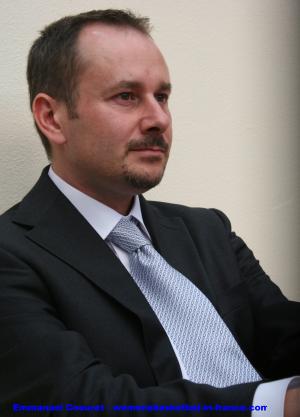 Les Déferlantes semblaient tellement sûres de se qualifier pour la quart de finale avant la deuxième rencontre contre l'équipe des Biélorusses de Grodno qu'elles ne mettaient pas l'effort de jouer correctement.
De ce fait elles s'inclinaient 62-67. Si il n'y avait pas Sarah Michel qui essayait de sortir ses co-équipières de leur léthargie, Nantes-Rezé aurait dû facilement perdre le match et la possibilité d'avancer dans la prochaine phase de l'Eurocup.

Cet attitude fâchait Emmanuel Coeuret tellement qu'il déclara après le match:

"C'est bien simple nous avons été ridicules. On fait un non match... Si on a eu un excès de confiance ? Bien sûr. J'ai certaines joueuses qui choisissent leurs matchs. Je n'aime pas du tout l'image qu'on a donné ce soir. On ne méritait pas de gagner c'est tout".
Avec l'objectif atteint de se qualifier pour au moins le quart de finale, la formation doit maintenant remonter les bretelles en se préparant pour le match contre MBK Ruzomberok en janvier 2013.

---
Like this page / Aimez cette page