London Olympic Basketball


USA take basketball to a new level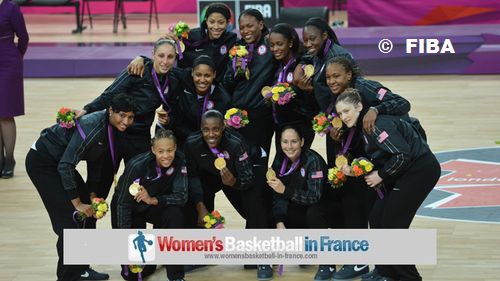 The USA was the favourite team for the London Olympic Basketball Tournament and their aura was such that all the nations did their best to avoid meeting them before the final.
France huffed and puffed their way through the group phase with Céline Dumerc becoming a hero in France while the USA were quietly destroying their opponents one by one.
The USA have raised the standards such that it is some time forgotten how hard the players from the USA have to work.

Diana Taurasi confirmed this after the final when she explained: "Even if you win a game by 30, if you win by 10, the whole process is really difficult to try to get 12 really good players to kind of just buy into one thing." Taurasi went on to say: "It takes awhile; it takes a lot of effort. By the end of it, I think we succeeded in what we wanted to do, we were lucky enough to win a gold medal doing it."
The objective of all the teams from Group B was to avoid playing the USA in the quarter-final. As a result we were treated to some high quality games.
Canada drew the short straw and had to play the USA in the quarter-final. The other teams from Group B won their quarter-final matches against Group A opponents. Australia pushed the USA in the sem-final for 20 minutes but suffered the same fate of all the other teams.
For French basketball, qualifying for the final was a dream come true. Yet the French team also had no answer against team USA.
With the interest shown in women's basketball during the Olympics, this sport may reach a wider public.
The WNBA which has been on hold because of the Olympics will hope that more people take interest in their championship with the return of the gold medal winners: Seimone Augustus, Sue Bird, Swin Cash, Tamika Catchings, Tina Charles, Sylvia Fowles, Angel McCoughtry, Maya Moore and Diana Taurasi.
Unless the rules change the USA have qualified for the 2014 World championship. So the London Olympic Basketball Tournament is likely to be the last international tournament for this group as they do not need to play in the 2013 FIBA Americas Championship for Women.


---
London Olympic Basketball picture credits:
FIBA

Date created: 12 August 2012
Like this page / Aimez cette page