Lattes Montpellier Basket
Dominique Bentejec
The oldest website in France covering Lattes Montpellier is the club's unofficial website lattesmontpellier-basket.com run by Dominique Bentejac.
Bentejac is a fan of basketball and has extended his coverage beyond the boundaries of Montpellier with his coverage of former players and the French national team.
Veuillez trouver en bas de page tout sur le site de Dominique Bentejac en français.

Dominique Bentejec's passion for women's basketball translates into one of the best women's basketball blogs in France.

Dominique's interest in women's basketball, on the national and international scene, and in particular for Lattes Montpellier keeps us awake in the night while we are waiting for news, his interview or pictures of the amateur players or the professionals from BLMA.
We are laughing about his humorous comments, sharing his thoughts and analyses on the different Montpellier matches. He also lets us take part in the basketball stories of the young players from his favourite club giving us an inside view of the club culture.

We keep scotched at his blog keeping us updated on the BLMA girls from the moment they enter the club until they leave Montpellier to pursue their sports career elsewhere.

His love for women playing basketball is portrayed in his pictures where we discover the multiple faces of each player.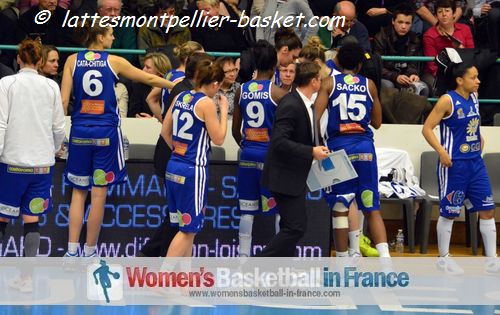 Dominique's commitment to broadcasting women's basketball throughout France via the internet helps promote this sport in France.

During our interview with Dominique, he speaks frankly with wbbif about his main passion that is the development of youth players. His tracking the players' basketball involvement illustrates the importance of supporting the aspiring basketball players.

Dominique knows that media attention is the clue in the club's fight for survival of women's basketball. Yet he also tells us that he does not believe in big tv stations helping attract sponsors and supporters but through the outlets on the net such as videos of matches, interviews etc.

Dominique utilises his website intelligently to provide useful information with original content while his pictures that are capturing emotions and character of the different players help us understand the value of women's basketball.

For wbbif Dominique is the only French writer left who takes his reporting seriously and therefore we hope he will continue for at least another decade and wish him all the best for his website lattesmontpellier-basket.com.
Watch the webmaster / Le bloggeur de lattesmontpellier-basket.com

Le blogueur de lattesmontpellier-basket.com fait des vagues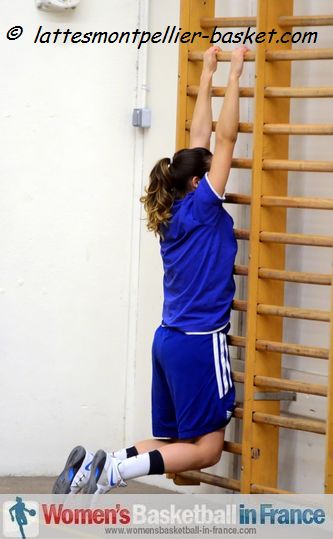 Passionné de basket féminin sur la scène nationale et internationale et surtout passionné du club de Lattes Montpellier (BLMA), Dominique Bentejec a créé - à notre avis - un des meilleurs blogs de basket féminin français.
Original et doté d'une touche d'humour, le blog maintient réveillé plus d'un lecteur en attente  de nouveaux articles, interviews et photos de joueuses amateurs et professionnelles de BLMA.

Dans l'interview avec wbbif, Dominique révèle qu'à travers de son blog il désire non seulement exprimer sa passion, mais aussi promouvoir le basket féminin - un sport souvent délaissé par la télévision française.
Sachant très bien que les médias sont clé dans la survie du club, il tente d'attirer des sponsors et un plus grand public. Il accentue également l'importance d'encourager et de soutenir les jeunes joueuses pour leur permettre de s'épanouir dans leur sport.

De ce fait, Dominique fournit des informations générales sur le club, le succès des différentes équipes (jeunes et séniors) et il publie aussi de nombreuses photos d'action des joueuses de Montpellier. D'une certaine manière, les photos de Dominique saisissent les émotions et les caractères de chaque joueuse en mettant en valeur le mérite du basket féminin français.

Selon wbbif, Dominique est le seul reporteur qui se dédie sérieusement au basket féminin, et ainsi nous lui souhaitons une bonne et longue continuation avec son site.

---
Like this page / Aimez cette page