February LFB player of the month
Cayla Francis is playing basketball
without limits

Playing basketball professionally for the first time in her career outside the shores of Australia, Cayla Francis appears to be having a great time.

She is averaging a double-double of points and rebounds for this season with 12.4 points and 10 rebounds per game and is the wbbif LFB February player of the month.

Veuillez tout lire en français sur la meilleure joueuse en LFB pour le mois de février.

Francis is a product of the Australian Institute of Sport (AIS), the equivalent of the CFBB in France. She played for the AIS between 2005 and 2008. In 2007 she won "Women's National Basketball League (WNBL) Betty Watson Rookie of the Year Award".
After leaving the AIS, she started playing basketball professionally in the WNBL. During her four years she played for two clubs: Adelaide Lightning (2008-2010) and Logan Thunder (2010-12).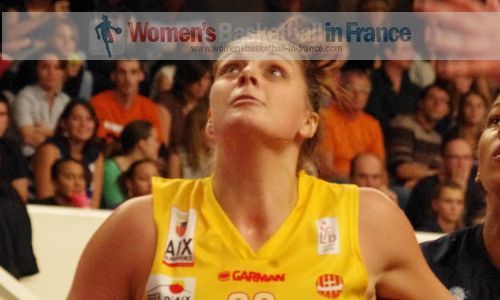 During the WNBL off-season in 2009 and 2010 she also played in the South East Australian Basketball League (SEABL) with the Ballarat Lady Miners (2009) and Sandringham Sabres (2010). In 2011 she played in the Queensland Basketball League for the Cairns Dolphins.
Francis who was born on 1 May 1989 was an Australian youth international in all the age group categories from U16 to U21 from 2003 until 2007.
In 2007 she became known in Europe after playing at the U19 FIBA World Championship for Women in Serbia. In the same year she also participated in the U21 FIBA World Championship for Women in Russia where she won a Silver medal.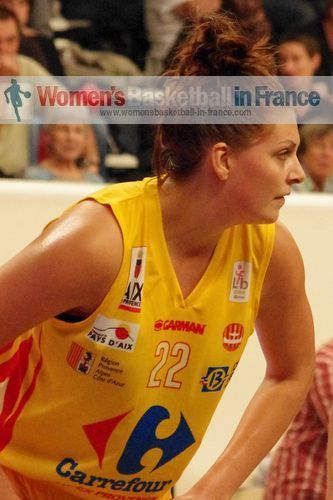 In 2011 she picked up a Bronze medal at the World Student Games and in 2012 she won an Olympic bronze medal while playing basketball for the senior national team.
Francis joined Aix-en-Provence at the start of the current season (2012-2013) where she has been one of the most consistent players overall throughout the season. She is in the top 20 in several statistic categories.
Her team does not have a big roster. So Francis is averaging over 33 minutes per game. She does not seem to tire and is always playing basketball with passion. 
During February she was required to play out of her natural position. Yet she still put up impressive numbers in the League and the French Cup.
For this reason she is wbbif LFB player of the month for February.

Cayla Francis est pleine d'énergie

Cayla Francis est une Australienne internationale de presque 24 ans qui a quitté son pays natal pour continuer sa carrière à l'étranger avec Pay's d'Aix Basket 13. Sans problème, elle s'intègre dans une équipe avec une petite rotation.
Elle joue plus que 33 minutes et a en moyenne 12,4 points et 10 rebonds ce que wbbif a incité de la nommer en tant que meilleure joueuse en LFB pour février.
---
Like this page / Aimez cette page