Toulouse snap 6-game
losing streak in LFB

On the second day of LFB round 17 action, the home teams came out on top in three of the four games. Tolouse Métropole ended their six-game losing streak with the only road victory on Sunday.

Chalysa Shegog's LFB début for Toulouse could not have gone any better. She hit 8-from-13 shots, went 6-of-7 from the foul line to top score with 22 points. She was the only player in double digits for Toulouse in the (58-52) victory.
Hainaut Basket are still without their captain Emilie Silbande as well as  Amanda Jackson. So they only had six professional players for the match. Ify Ibekwe and Petra Stampalija were the leading scorers for them with 14 and 12 points each.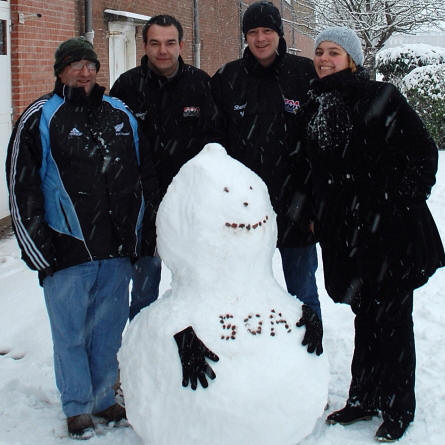 Lattes-Montpellier ended their two-game slide with a victory against Villeneuve d'Ascq (79-62) with 20 points from womensbasketball-in-france's October player of the month Géraldine Robert. Montpellier were in control from the start with a (14-0) opening five minutes and then paced themselves the rest of the way.
Basket Landes did the damage against Charleville-Mézières during the first 20 minutes of the game leading (40-26). They then survived an avalanche of points from Sheana Mosch (game high 27 points) to win the match (67-56). Carmen Guzman helped herself to 20 points for the victors.

Lyon BF blew away Nantes-Rezé (75-57) in a one-sided match. Unfortunately Nantes-Rezé's return from Ruzomberok after the EuroCup Women quarter-final took much longer then planned due to snow that left them stranded at the airport.
Nantes-Rezé did neither have the legs nor the power to stop Mistie Mims who helped herself to 24 points for the winners.
You can read the LFB round 17 summary from the Sarturday games by clicking on this link.

Ligue Féminine de Basketball round 17 results:
Perpignan Basket 71-75 Tarbes
USO Mondeville 71-75 Arras
Bourges Basketball 74-64 Aix-en-Provence
Lattes Montpellier 79-62 Villeneuve d'Ascq
Basket Landes 67-56 Charleville-Mézières
Lyon BF 75-57 Nantes-Rezé
Hainaut Basket 52-58 Toulouse Métropole

---
Visit our 2012-2013 Ligue Féminine de Basketball section

Visit our home page
Visit our "What's New" page
Picture credits:
womensbasketball-in-france.com

Date created: 20 January 2013
Like this page / Aimez cette page