Johannah Leedham
the face of English Basketball
in France with Bourges

Johannah Leedham, better known as Jo Leedham, is just one of three sisters that put Ellesmere Port on the English basketball map before heading off to the USA. Netball's loss has become basketball's gain with the exploits of the Leedham girls.

The eldest Leedham, Jennifer who is 26 years old is today the head coach of Franklin Pierce University in America. However before becoming coach she played and studied at Franklin Pierce from 2005-2009. After graduating in 2009 she became the assistant coach.
Kristy, the youngest sister also attended the same high school as her sisters and managed to take the scoring record for a single season away from her elder sisters. She attended Caldwell College (NCAA Div II) and once scored 43 points in a match. Today she is still in America working as a student welfare officer at the University of New Haven.
Watch this video from the NCAA on the Leedhams to learn more about them:

Johannah Leedham takes basketball seriously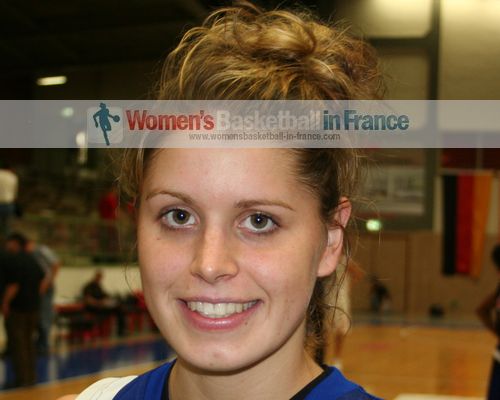 Jo Leedham is a scoring machine. In her three youth European Championships between 2005 and 2007 she played in 22 games and scored a total of 440 points.

In her last U20 Championship in 2007 she led Great Britain to a bronze medal while leading the team in all the statistic categories.
This achievement was the first medal of any team from the United Kingdom under the new format of FIBA Europe youth championships.

In the USA she finished her NCAA career in 2010 for Franklin Pierce University with 3050 points, which is a record for Div II and number 5 on the all time NCAA list for all divisions. She also dished out 472 assists while picking up 489 steals.
Although Leedham broke so many records and won a lot of personal awards as a player, it was the journey to the university's first NCAA Div II final in 2009 that topped it all.

Her side lost to Minnesota State-Mankato (94-103) despite her sister's Jennifer 31 points and 9 assists.  
In 2008 Johannah Leedham put her name in British basketball history with a game winning buzzer beater for Great Britain against Germany in a EuroBasket Women 2009 qualifier for the first ever victory in Division A senior women basketball.

You may listen below to her after-match comments that she gave womensbasketball-in-france after the game:
Although Great Britain failed in their 2009 EuroBasket Women qualification bid Leedham got to play with her senior sister during the 2009 World Student Games for Great Britain

In 2010 Leedham was drafted by Connecticut Sun in the WNBA and started her professional career with Gorzow in Poland (2010-2011).
Unfortunately Leedham aggravated an old injury and on Gorzow's elimination from the EuroLeague Women Leedham took the opportunity to leave the club and start her rehabilitation treatment.
As one of the faces of British Basketball she was in Lyon on 13 March 2011 to lobby for Great Britain's participation in the 2012 Olympic Games.
Leedham's injury problems meant her participation at EuroBasket Women 2011 was done in short bursts from the bench. Yet she still finished the competition averaging 12 points per game.
In order to recover fully for the Olympics Games, she followed GB head coach Tom Maher to Australia to play for the Bulleen Boomers for the 2011-12 season.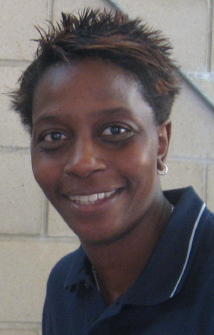 At the Olympic Games Leedham was back to her best and finished the tournament averaging 16.2 points per game.
Leedham who took time off after the Olympics to support her sister in her new role of head coach is the third English player to play for Bourges Basket.
Andrea Congreaves (in picture) played for Bourges in the 1999-2000 season while Anglo-French Tamzin Baroilhet appeared in two games in 2005.

Johannah Leedham who has the task of replacing Frida Eldebrink whose season ended in December with a wrist injury has not made a bad start. With her first shot in French basketball she hit a three to finish her first game with 12 points in her side's victory against Aix-en-Provence.

---
Visit our 2012-2013 Ligue Féminine de Basketball section

Visit our home page
Visit our "What's New" page
Picture credits:
womensbasketball-in-france.com

Date created: 19 January 2013
Like this page / Aimez cette page