Playing basketball in Great Britain
No Olympic legacy and no funding

Allowing Great Britain the right for playing basketball at the Olympic Games was a long winded affair despite the fact they were the hosts. FIBA, the world sanctioning body, only gave the green light in March of 2011.
Today 18 December 2012, the United Kingdom funding organisation decided not to allocate any funding towards basketball for the next Olympic cycle.

Great Britain had been eliminated from the women's competition before they even stepped on to the court on 3 August 2012 to play France. But it did not seem to matter to the 10,000+ spectators watching the game.
Céline Dumerc broke the heart of the British fans all over the world with her "dagger" three-pointers. The twitter world went mad about the performance of Great Britain and how they had done the nation proud etc.
British Basketball essentially cashed on the sentiments about how popular the game of basketball was and how the team had put Great Britain on the map of world basketball.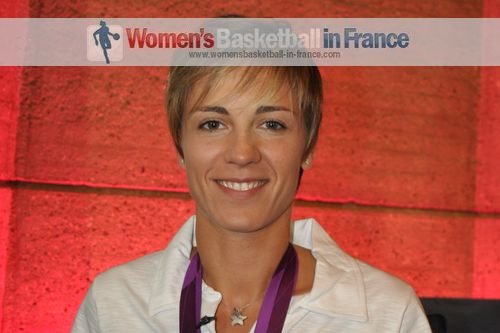 Two months after the Olympic Games on a visit to England wbbif conducted a survey on women's basketball in England, excluding Scotland. We discovered that Céline Dumerc (in picture) who is French is the most popular female basketball player in England. 
Even when we spoke to people who were involved in basketball Dumerc was mentioned before Jo Leedham, who was the leading British player during the Olympic Games.

Despite not winning a match during the Olympics, the qualification for EuroBasket Women 2013 and the performance of the men's team were deemed good enough by British Basketball.
However UK Sport decided otherwise and have decided not to give any money to British Basketball for the next Olympic cycle despite allocating 11 % more towards Olympic Sports for the next cycle.
With the funding cut by UK Sports and the basketball arena used in the London Olympics shipped since to Rio for the next Olympic Games, the basketball dreams in the United Kingdom has been shattered. There won't be any legacy for GB basketball.

---
Like this page / Aimez cette page