Olympic Qualifying Tournament
Are France ready?
During the
2008 Olympic Qualifying Tournament
, Spain and Belarus were beaten in their group games by Brazil and Cuba respectively. Both defeats were viewed as major upsets.
However when it came to the quarter-final day, they won their matches and qualified directly for the Olympic Games. Brazil and Cuba faced off in the final match for fifth place, with Brazil winning and Cuba leaving empty handed.
This fact appears to be the major reason why the competition has not produced many great games this year as the coaches and players are reserving their best for the quarter-final.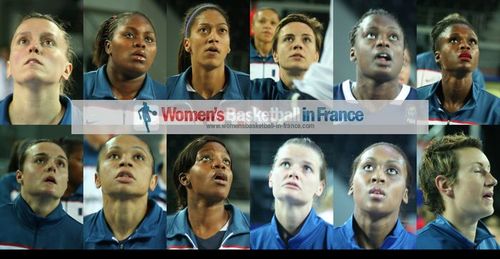 Pierre Vincent's mission, when he took over as head coach in 2008, was to qualify for the 2012 Olympic Games.
Although France have not thrilled in their victories Vincent is not concerned. He explained that what was important was that France were still in the race for the Olympics and that the team would get better.
Watching the French team in training, it becomes evident the pressure the players are under. They are so focused that if a pin was to drop when things were explained, it would be heard.
France last played in the Olympics Games in 2000 with Edwige Lawson-Wade as the only player from the 2000 team still playing for France today.
France's next opponents are Korea. France and Korea played each other during the 2010 World Championship with the French team winning (61-46) and qualifying for the match for fifth place.
Les ambitions des Tricolores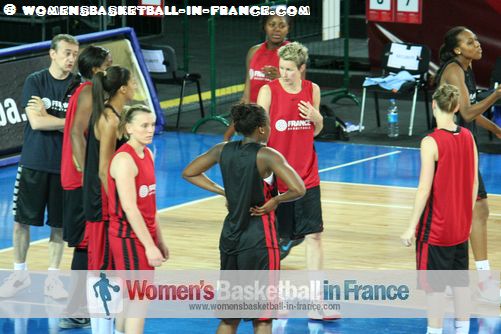 La dernière fois que la France a participé aux Jeux Olympiques c'était en 2000 avec Edwige Lawson-Wade la seule joueuse qui est actuellement dans l'équipe de France.
Quoique les victoires des françaises ne sont pas glamoureuses, Pierre Vincent, l'entraîneur reste convaincu que son équipe s'améliore à chaque match.
Pour le quart des finales, la France va jouer contre la Corée qui a été abattue par la France en 2010 pendant le Championnat du monde féminin dans le match de 5ème à 8ème place.
Les tricolores veulent gagner cette rencontre pour valider leur ticket pour les JO.
---
Visit our FIBA information section
Return to the top of page
---
Olympic Qualifying Tournament picture credit:


womensbasketball-in-france.com

Date created: 29 June 2012