EuroBasket Women 2015
First Qualification Round

FIBA Europe have modified the EuroBasket Women 2015 qualification system by introducing an additional qualification tournament called the First Qualification Round.
The idea behind this tournament is to offer the nations that did not qualify for the 2013 European Championship in France (EuroBasket) the opportunity to play in meaningful competitive international basketball matches during the summer of 2013.
This tournament runs from 6 June until 25 June 2013.

The winner of the 1st Qualification Round automatically qualifies for the 2015 European Championships to be hosted by Hungary and Romania.
However it should be noted that the EuroBasket Women 2013 competition taking place from 15 June until 30 June 2013 overlaps with the qualification games for EuroBasket 2015.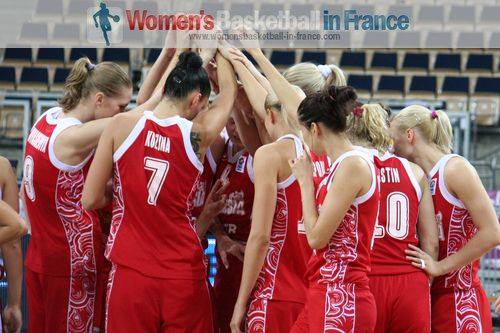 The group phase takes place in venue(s), yet to be confirmed, in the traditional round robin format where all the teams of one group play each other once. With 14 nations registered, there are two groups of three teams and two groups of four teams.
The winner from each group then qualifies for the semi-final which is played on the home and away basis using the aggregate-score rule over two legs to determine the winner.
The semi-final winners then contest a final over two legs with the prize of a ticket for the 2015 European Championship for Women.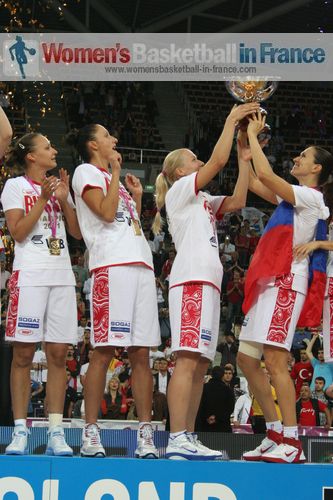 Yet the remaining 13 teams have one more chance to qualify in 2014 in a 2nd Qualification Round for the 2015 final.

But the 10 teams that fail to qualify for the 2014 FIBA World Championship for Women at the EuroBasket 2013 event in France are also automatically entered in the draw for the Second Qualification Round with the 13 teams that had been eliminated during the 1st Qualification Round.

The Second Qualification Round with then 23 teams is to be held in the summer of 2014 for the remaining seven (for a 16-team tourmanent) or eleven places (for a 20-team tournament as previously announced) for the 2015 European Championship for Women.

Three nations have already qualified for the finals in 2015: Turkey as the host of the 2014 FIBA World Championship for Women, Hungary and Romania as joint hosts of the 2015 EuroBasket Women event.

The draw for the 1st Qualification Round is as follows:
| | | | |
| --- | --- | --- | --- |
| | | | |
| Group A | Group B | Group C | Group D |
| Greece | Slovenia | Poland | Israel |
| Netherlands | Switzerland | Finland | Germany |
| Estonia | Bulgaria | Belgium | Portugal |
| Luxembourg | | | Macedonia |
| | | | |
---
Like this page / Aimez cette page