France cruise on opening day of
EuroBasket Women 2013
As hosts of EuroBasket Women 2013, France have the added pressure of playing in front of sell-out crowds. For their first match 5300 people turned up to see them dispatch Latvia (62-38).

The contest did not last long, just 10 minutes with France leading (15-7).
In the 2011 EuroBasket Women fixture between both teams had played each other with Latvia coming out on top (59-56).
With France dominating the inside play, Latvia could not repeat its previous success and succumbed to a heavy defeat.
Isabelle Yacoubou-Dehoui who went 7-of-7 from the floor and 3-of-3 from the free-throw line in under 12 minutes was the top scorer of the game.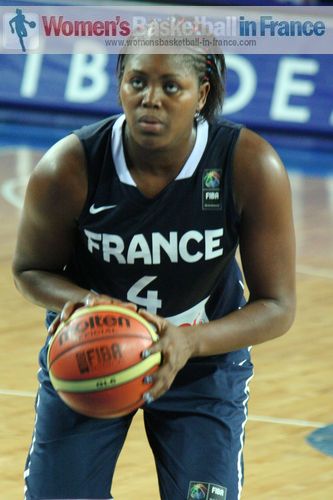 France led by 19 points at the break (33-14) and were not troubled the rest of the way.
The leading scorers for both teams were:
Latvia: Babkina 11, Karklina 8, Jansone 5
France: Yacoubou-Dehoui 17, Miyem 9, Gruda 9, Gomis 7, Tchatchouang 6, Lawson-Wade 5
You may watch the FIBA Europe highlights below:

What else happened at EuroBasket Women on Day 1

From Group C, Serbia who play France next were out-muscled by Great Britain down the the stretch and ended up losing (68-76) despite the efforts of Jelena Milovanovic who had 19 points.
Serbia: Milovanovic 19, A. Dabovic 17, Ajanovic 10, M. Dabovic 7, Matic 6
Great Britain: Stewart 13, Gandy 13, Leedham 12 (10 rebounds), Handy 10, Collins 8, Vanderwal 7, Butler 6, Clark 5
In Group A it took 25 minutes for Montenegro to get on top against the Slovak Republic to then cruise to victory (77-63).
However the question of the day was how long could Montenegro survive at EuroBaket with four players playing more than 30 minutes.
Montenegro: Dubljevic 20, Skerovic 13, Jovanovic 12, Turcinovic 10, Aleksic 8, Perovanovic 7, Bjelica 5
Slovakia: Tetemondova 13, Vynuchalova 13, Sujova 7, Kupcikova 6, Lukacovicova 6, Jurcenkova 5, Baburova 5
Turkey did not have any problems in defeating Ukraine (72-58). The writing was on the wall by the end of the first quarter with Turkey leading (24-11).
Ukraine: Kurasova 8, Mircheva 8, Iagupova 6, Dubrovina 5, Dorogobuzova 5, Zarytska 5, Ogorodnikova 5
Turkey: Hollingsworth 15, Palazoglu 11, Yilmaz 11, Caglar 11, Canitez 7, Vardarli 6, Ivegin 6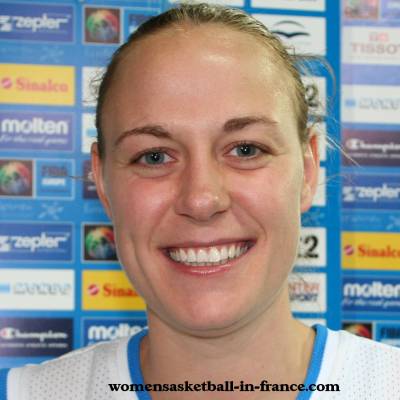 In EuroBasket Women Group B, a block by Italian Kathrin Ress on Frida Eldebrink at the buzzer secured Italy the victory (64-63). It was a scrappy game with 33% of the points coming from the charity stripes.
Sweden: F. Eldebrink 23, Key 10, E. Eldrebrink 10, Egnell 9
Italy: Ress 18 (14 rebounds), Masciadri 9, Dotto 8, Sottana 8, Fassina 7, Gatti 5
Spain did all the hard work against Russia and should have had the game won long before the end. Leading by 13 points with seven minutes to play, Spain went to sleep and Russia scored 10 unanswered points.
Spain managed to regain control once more with scores from Amaya Valdemoro and Laura Nicholls. But some sloppy defending allowed Epiphanny Prince to shoot 3 perfect free throws.
So with 40 seconds left to play Spain led (72-69). The game became intense and physical with all the remaining points coming from the free-throw line. Spain held their nerve to win (77-72) with 30 points coming from Alba Torrens.
Spain: Torrens 30, Valdemoro 15, Xargay 11, Lyttle 8, Dominguez 7

Russia: Petrakova 18, Prince 13, Osipova 10, Zhedik 7, Sapova 6
While the photographers and camera personnel focused on Antonija Misura (in picture), Croatia dispatched Group D rivals Lithuania with a clinical final-quarter burst 19-4 to win the game (89-77).
Lithuania: Petronyte 23 (14 rebounds), Paugaite 14, Visgaudaite 11, Nacickaite 8, Vengryte 8

Croatia: Sliskovic 19, Ivezic 17, Misura 15, Ciglar 12, Lelas 12, Rezan 6, Vrdoljak 5
In the other game from the group Belarus had an easy victory against the Czech Republic (60-39). However the story of the match was the knee injury to Czech international Jana Veselá -an injury which has since been confirmed as an ACL tear.
Belarus: Leuchanka 14, Tarasava 10, Likhtarovich 10, Verameyenka 10, Anufryienka 6
Czech Republic: Zrustova 14, Hanusova 8, Hindrakova 6
---
Like this page / Aimez cette page