2014 Coupe de France
32 teams fight for one cup:
Joë Jaunay trophy

The time table for the 2014 edition of the Coupe de France Joë Jaunay Senior Féminine (French Cup) has changed slightly with the first two rounds already being played in October.
Veuillez trouver quelques informations en français sur le format de cette compétition.

32 teams are registered to take part: 14 teams from the LFB, 13 teams from LF2 and five teams from NF1.
The format of the competition remains the same as 2011 with the first two rounds played in a regional format with the teams from the lower division hosting the game.
Due to a possible reduction in the number of teams for the 2015 EuroLeague Women, the winner of the French Cup does not automatically qualify for the spot allocated to France.
However by lifting the Joë Jaunay trophy a place in the EuroCup Women campaign is reserved provided the club is in the LFB.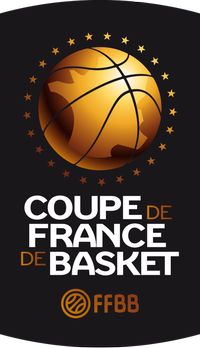 The draw for the first round (sixteenth-final) took place on 18 September 2013 in Paris at the head quarters of the French Basketball Federation (FFBB).
As customary the draw has been conducted in a regional fashion as best as possible.

The matches of the first round are played between the 8 and 16 October 2013.
The draw with the dates of the games is as follows:

08 October
08 October
09 October
09 October
15 October
15 October
15 October
16 October
16 October
16 October
16 October
16 October
16 October
16 October
16 October
16 October





Le Havre (LF2)
Reims (LF2)
CSP Rezé (NF1)
Illkirch Graffenstaden (LF2) COB Calais (LF2)
Léon Tregor (LF2)
Geispolsheim (NF1)
Aix-en-Provence (LF2)
St Etienne (NF1)
La Tronche Meylan (NF1)
Charnay (LF2)
Limoges (LF2)
Roche Vendée (LF2)
Wasquehal (NF1)
CFBB (LF2)
Pau-Lacq-Orthez (LF2)


Dunkerque-Malo (LF2)
Charleville Mézières (LFB)
Nantes-Rezé (LFB)
Chartres (LF2)
Arras (LFB)
Villeneuve d'Ascq (LFB)
Hainaut Basket (LFB)
Lyon (LFB)
Lattes-Montpellier (LFB)
Toulouse Métropole (LFB)
Cavigal Nice (LFB)
Basket Landes (LFB)
Tarbes (LFB)
USO Mondeville (LFB)
Tango Bourges Basket (LFB)
Angers (LFB)

The dates for the other rounds are as follows:
Eighth-final: 30 October 2013
Quarter-final: 25 January 2014
Semi-final: 15 February 2014
Final: 11 May 2014
Coupe de France féminine - Tirage au sort des 1/16 de Finale
Communiqué de Presse FFBB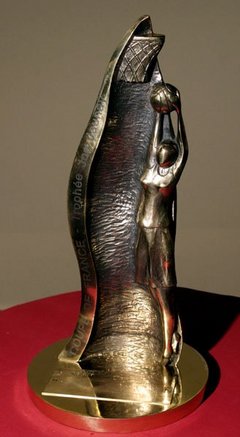 Le 18 septembre 2013, la Commission Sportive Fédérale a effectué au siège de la FFBB à Paris le tirage au sort du premier tour (16e de finale) de la Coupe de France féminine.
Ce tirage géographique (4 groupes) concernait les 14 équipes de LFB, les 13 de LF2 et 5 formations issues du Trophée Coupe de France de la saison précédente.
Les rencontres de ce premier tour auront lieu comme indiqué en-dessus du communiqué.
Dates des tours suivants :
8e de finale : Mercredi 30 octobre 2013
Quart de finale : Samedi 25 janvier 2014
Demi-finales : Samedi 15 février 2014
Week-end des finales de la Coupe de France samedi 10 et dimanche 11 mai 2014
---
Like this page / Aimez cette page