2011 Coupe de France
a different system for 2011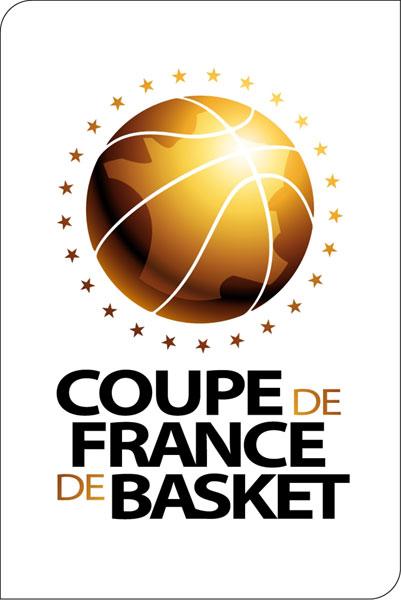 The bracket system for the Coupe de France will only be used for the first two rounds (sixteenth-final and quarter-final) this year.
The reason for the introduction of the bracket system is still valid for the the early rounds.
However new draws will take place for the quarter-final and again for the semi-final.
The calendar for the competition for 2011 is as follows:
First round: 29 January 2011
Second round: 12 March 2011
Quarter-final: 23 March 2011
Semi-final: 16 April 2011
Final: 15 May 2011 (Paris Bercy)
The winner of the Joë Jaunay trophy also qualifies for the FIBA Europe EuroCup Women competition.
The draw for the sixteenth-final is as follows:
Perpignan (L2) vs. Montpellier (LFB)
Lyon BF (L2) vs. Challes-les-Eaux (LFB)

Etoile de Voiron (L2) vs. Aix-en-Provence (LFB)
Villeurbanne (NF1) vs. Cavigal Nice Basket 06 (L2)

Roche Vendée (L2) vs. Tarbes (LFB)
Limoges ABC en Limousin (L2) vs. Toulouse (LFB)

Union Féminine Angers Basket 49 (L2) vs. Basket Landes (LFB)
Elan Béarnais Pau-Lacq-Orthez (L2) vs. Nantes-Rezé (LFB)

Rennes Avenir (L2) vs. Arras (LFB)
Dunkerque Malo (L2) vs. Union Hainaut Basket St. Amand (LFB)

Pleyber-Christ (L2) vs. USO Mondeville (LFB)
Aubervilliers (NF1) vs. AL Aplemont Le Havre (L2)

Wasquehal (NF1) vs. Villeneuve d'Ascq (LFB)
Armentières (L2) vs. Charleville-Mézières (LFB)

Illkirch-Graffenstaden(L2) vs. Bourges Basket (LFB)
Reims BF (L2) vs. COB Calais (LFB)

---
Go to Coupe de France index page
Go to Women Playing Basketball In France Home Page
Return to the top of page
---
Picture credits:


FFBB

Date created: 23 January 2011
---