U20 international youth basketball
Belgium and Portugal remain unbeaten

There were a lot of high scoring games on day 2 of the youth basketball festival in Albena. But the play of the day belonged to Ines Viana from Portugal. She repeated her first-day exploit by hitting a half-court buzzer beater in the first game of the day.

The second highlight of the day belonged to Iva Georgieva from Bulgaria who was presented with flowers before her match to mark her 17th birthday. That was not all. At half time she was presented with her birthday cake.
She also had a good game scoring 18 points (5-of-7 shooting) in helping Bulgaria beat Great Britain (86-67).
After two days of competition only Belgium and Portugal remain unbeaten. Three teams are yet to win a game: Latvia who did not play today, Romania who played their first game today and Great Britain.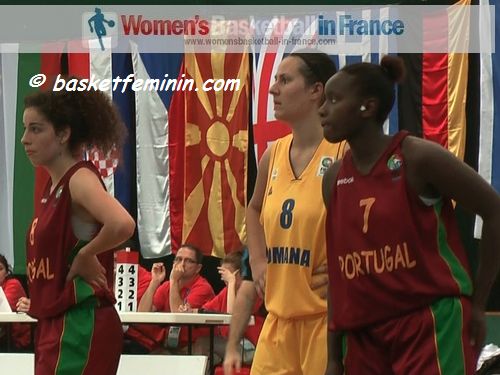 Over the years Portugal and Romania have been involved in tough youth basketball matches and today's match was no exception.
The Portuguese are much smaller than their Romanian opponents. With speed and youthful exuberance though they dominated the first 30 minutes. Thanks to Ines Viana's half-court three-pointer they led (59-42) going into the final quarter.
Romania came storming back in the final quarter with a 12-0 run through Alexandra Dumitrache and Hanna Demeter. Portugal started to stuggle but managed to score a few points before Sonia Ursu from Romania made it a three-point game (64-67) with a big three-pointer with just over 40 seconds to play.
Neither team scored again and Portugal survived. Viana led the scoring with 18 points for Portugal while Laura Ferreira helped herself to a double-double of 14 points and 10 rebounds.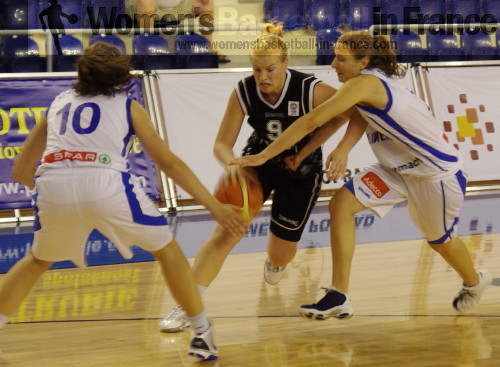 In 2010 Hanne Mestdagh from Belgium had the youth basketball world at her feet and was one of the rising stars of Belgium basketball. Unfortunately three ACL injuries meant we have not seen much of her since. However on day 2 in Albena she gave a big reminder of her skills with 21 points and 14 rebounds to help Belgium beat the Czech Republic (73-62).
Belgium trailed for the first 35 minutes of the game. Yet with Mestdagh and 24 points by Julie Vanloo they were able to outgun the Czech Republic 27-11 during the final quarter.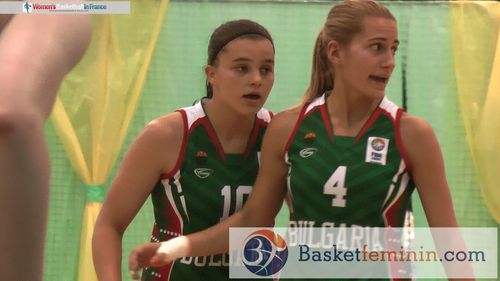 Bulgaria's twin towers, Hristina Tyutyundzhieva  (1m90) with 3 points but 5 blocks and Gabriela Kostova (1m92) also with 5 blocks, were the main reason Great Britain struggled inside the paint.

Iva Kostova (20 points), birthday girl Iva Georgieva (18 points) and youngster Borislava Hristova with 21 points did the rest for Bulgaria as they paced themselfs to victory (86-67).
For Great Britain Harriet Ottewill-Soulsby was able to make some headway in the paint and finished with a double-double (12 points and 13 rebounds).
Israel opened their winners' account by beating Macedonia (66-48). It was not an interesting game with Macedonia looking tired from their first day exploits.
Israel scored just 5 points in the first quarter. But with a 23-7 second-quarter run they took control of the game for good. Israel scored 50% of their points from beyond the arc (11-of-31).

May Dayan top scored for Israel with 16 points, while Andzelika Mitrasinovik had a game-high 17 points for Macedonia.
---
Like this page / Aimez cette page