2013 international youth basketball
U20 European Championship Division B

The Bulgarian Basketball Federation are regular hosts of youth basketball events. This summer the town of Albena are the hosts of two major competitions: first the U20 European Championship for Women Division B and later in the summer the U16 European Championship for Women Division A.

From the nine teams participating in the U20 Championship, Israel have the richest history in Division B basketball.
Since the creation of Division B basketball Israel is the only European youth basketball nation that has participated in all age groups (U16/U18/U20) each season and has never had a women's team play in Division A.
The U20 team this season, despite some promising results during their preparation, are not amongst the favourites to gain promotion.
Bulgaria, the hosts, had a low key build-up with a couple of games against Portugal and a match against Macedonia while Romania's preparation was behind closed doors.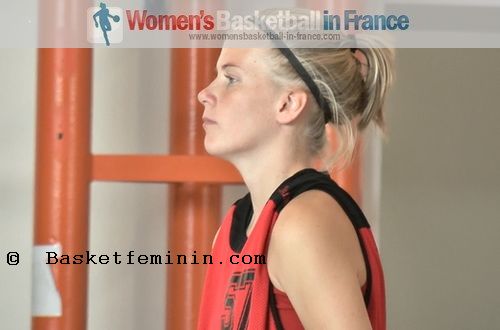 For the first time in five years Belgium have managed to put together a roster strong enough to challenge for promotion.  
Julie Vanloo (in picture) who did not play last year returns to youth basketball duty while three-point shooter Hanne Mestdagh is back from injury. For once the absence of key players such as Emma Meesseman (WNBA), Antonia Delaere and Hatty Nawhzy who are injured should not be a handicap despite this team having only played three preparation games at France U20.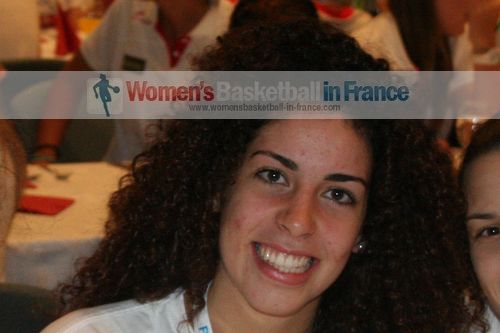 Portugal are disappointed to be back in Division B after just one season in Division A. However they are looking to win promotion again. They have a strong group of players from the 1994/95 generation led by Laura Ferreira (in picture) that can cause mayhem and surprise many teams. Portugal had a victory against France early this summer.
It is time for the Czech Republic to return to Division A. With the likes of Dominika Pohunkova and power forward Monika Satoranska they have ability to overcome the obstacles that have prevented them winning promotion in the past.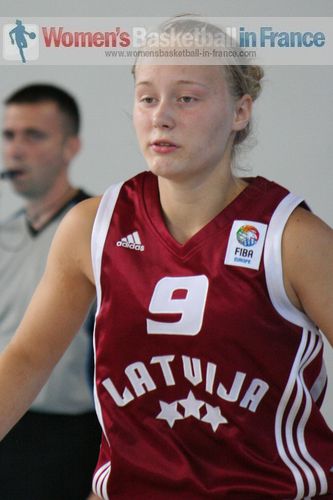 Latvia bring back eight players including Asnāte Fomina (in picture) for their bid to return back to the elite of U20 basketball. Like most of their opponents they have not been able to play many preparation games. However a two-match series with the Polish World Student games squad allowed head coach Aivars Vīnbergs to try out things.
It is not often that Macedonia take part in a tournament that they do not host. They had not fielded a women's team at U20 level in 2012.
Although not a lot is known about their preparation the roster is made mainly from the players that had played in the U18 Division B championship last year (2012). Macedonia were the hosts and finished 15th in a 18-team championship.
Matt Johnson, the new coach for Great Britain, is coming with a rather young team in their return to this division after two years in Division A.

Leah McDerment, the record holder for the number of games played at U16 national championships since the creation of the two divisions, is one of seven players making her début at U20 level. Great Britain had one of the better preparations with a number of games against teams from Division A.
---
Like this page / Aimez cette page