U20 international youth basketball
Day one in Samsun

On the first day of U20 youth basketball in Samsun, there were no real surprises with the traditional favourites in the age group opening with victories.

For French coach Gégory Halin the victory against Italy (65-41) ended a negative series of four defeats. His players finished their preparation with defeats against Turkey (51-65) and Spain (52-59).
While France were good with their three-point shooting (6-of-9) they were a little careless and had 23 turnovers.
The high number of turnovers was mainly due to trying to be perfect. In addition Francesca Dotto (10 points and 3 assists) from Italy hustled France into mistakes.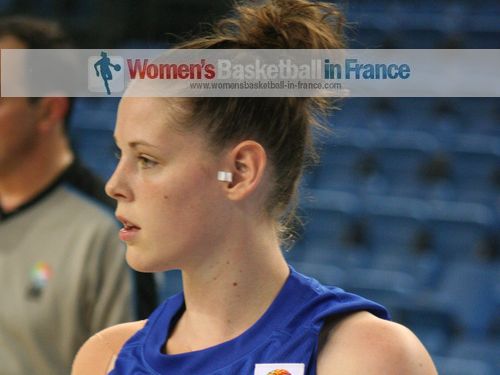 However today was three-point shooting. Margaux Galliou-Loko (11 points) opened the match with a three-pointer while Sara Chevaugeon (in picture) connected 3 times in 4 attempts from beyond the arc while also scoring 11 points.

The game swung in favour for France for good after back-to-back threes late in the third quarter (40-29). The Italians resisted (33-42), but in the fourth quarter they finally collapsed allowing France to run away to a comfortable lead (65-41).
Viviane Adjutor was the only player from France not to get on the scoresheet.

The rest of the youth basketball news from Samsun

Spain like France came into this tournament off a defeat against Turkey (49-52) and took their frustration out on their first opponents Poland (60-29).
Poland led (11-9) after five minutes but then went scoreless for just over 12 minutes. In that time Spain knocked down 18 points (27-11) and the contest was over. Astou Ndour from Spain was the only player in double digits with 23 points.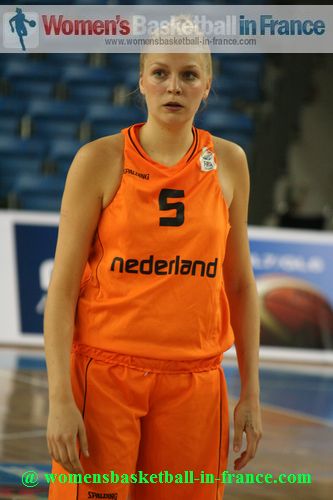 The Netherlands are back with the style of youth basketball that makes them great to watch. They rebounded aggressively. They shared the ball (16 assists) and were monsters in the paint.
However their three-point shooting was off in their comfortable victory against Serbia (75-45). Richelle van der Keijl led the way with 23 points and 11 rebounds. Loyce Betonvil (in picture) added 15 points and 12 rebounds.
The double-double club was completed by Maxime Essenstam with 13 points and 14 rebounds. Jamailah Adams also had a productive day with 17 points, 8 rebounds and 7 assists.
For Serbia Natasa Kovacevic and Aleksandra Stanacev had 11 points each. 
When it comes to drama at international youth basketball, then Lithuania are becoming champions. However this time they came out second best to Germany (85-86).
Trailing by 20 points (40-60) two minutes into the third quarter, Lithuania were back on level terms (72-72) with six minutes to play. The match went down to the wire after a pair of free throws by Lena Bradaric from Germany to give her side the final advantage.
Lithuania almost pulled off the great escape with a "Hail Mary" attempt by Simona Dobrovolskyte at the end of the match. For Germany Elisabeth Dzirma led in all categories with 17 points, 12 rebounds, 6  assists and 5 steals.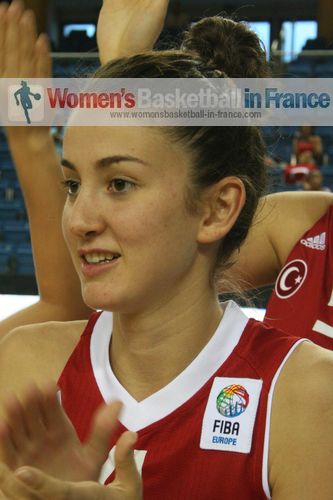 Turkey also had a drama filled game and just escaped with the victory (68-65) against Sweden. This was thanks to a late three-pointer by Özge Kavurmacioglu. The hero of the match for Turkey was Olcay Cakir (in picture) with 23 points.
Josefin Vesterberg led Swden with 20 points while Allis Nyström acompilied a double-double of 13 points and 11 rebounds.
In the other games Russia huffed and puffed their way to victory against Hungary (64-52), Belarus outscored Ukraine (65-58) and the Slovak Republic destroyed Greece (56-38).
---
Like this page / Aimez cette page