2010 Open LFB - Basket and the City
---
---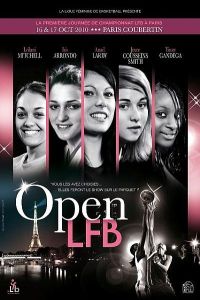 The five players
on the poster for the Open LFB
were chosen during an internet web vote conducted at the end of last season.
The selected players are:

Leilani Mitchell, Isis Arrondo, Anaël Lardy, Joyce Cousseins-Smith and Touty Gandega who will all be present and playing during the opening day.
All the games from Basket and the City 6 will be shown live with commentary in French provided by:

Cathy Melain, Arnaud Guppillotte, Didier Servant, Thierry Moullec, Fabrice Canet and Ivano Ballarini.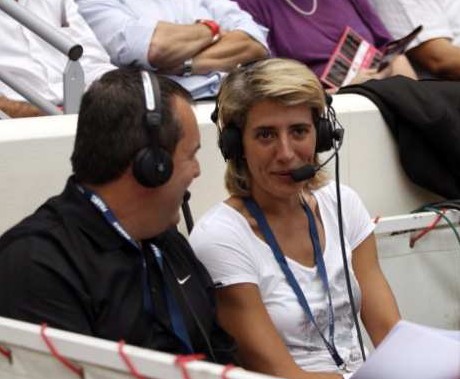 You can watch all the action live on our WEB TV page.
The format of the event remains the same with four games on Saturday and the remaining three games on Sunday.
The timetable for this weekend of the 16/17 October is as follows (with all times at local time in France which is GMT + 2):

Saturday games:

13:30: Toulouse Métropole vs. Pays d'Aix
15:45: COB Calais vs. USO Mondeville
18:00: Arras vs. Challes-les-Eaux
20:30: Tarbes Gespe Bigorre vs. Charleville-Mézières

Sunday games:

14:00: Nantes Rezé vs. Lattes Montpellier
16:15: Basket Landes vs. Villeneuve d'Ascq
18:30: Bourges Basket vs. Union Hainaut Basket Saint-Amand

For the first time at the Open LFB the best player in each match will be awarded a player-of-the-match trophy.
All through the weekend various presentations are made: Leilani Mitchell and Alexia Plagnard will be presented with their player-of-the-year awards. Bruno Blier from Arras will pick up his coach-of-the-year award.
The France U16, U17 and U18 teams will also be presented to the spectators.
---
Picture credits:
FFBB Press office
Bellenger/IS/LFB
Date created: 13 October 2010

---