Do changes to EuroCup Women
make the competition more challenging?
The EuroCup Women format has been modified for this season making qualification for the knock-out phase (play-offs) more straight forward. The top teams from each group qualify for the round of 16.
In the last three seasons there has been a qualification round in which 32 teams qualify for the play-offs from a complicated qualification round system.
FIBA Europe have now decided to avoid the confusion of previous seasons to restrict the group phase to a maximum of 32 teams. If more than 32 teams enter then an elimination round is played in order to bring the number down to 32.
The elimination round is not required this season due to the fact that only 31 teams have registered.
The 31 teams come from 15 FIBA Europe zone federations. France and Russia have five teams each while Turkey and Belgium follow with four and three teams respectively.
Noticeable absentees this year are clubs from Croatia, Greece, Hungary, Italy, Romania and Spain. Also in terms of competition live stream coverage the TV SaarLouis Royals from Germany should be missed as they declined participation this season.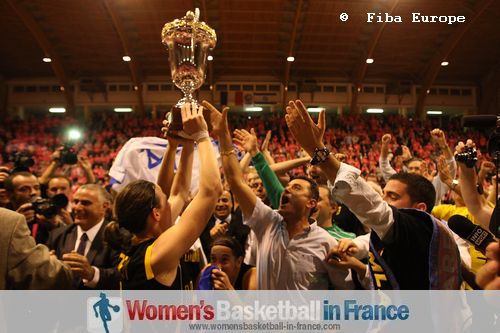 Holders Elitzur Ramla were drawn in Group H, the only one with three teams, together with Spartak Noginsk from Russia and USO Mondeville.
Last season's EuroCup Women finalists Arras are in Group E alongside Chevakata from Russia, BBC Sint-Katelijne-Waver from Belgium and SISU from Denmark.
The other French teams taking part this season are: Basket Landes playing for the first time in a European club competition, and last season quarter-finalist Nantes-Rezé. The fifth club also playing for the first time is Saint Amand Hainaut Basket.
Elitzur Ramla have not played this season due to industrial action by Israeli players preventing the domestic championship starting on time.
The qualification round games are to be played between 3 November and 8 December 2011.
With just two teams per group qualifying for the next phase the expectation is high that clubs take the first phase much more seriously than in the previous three years.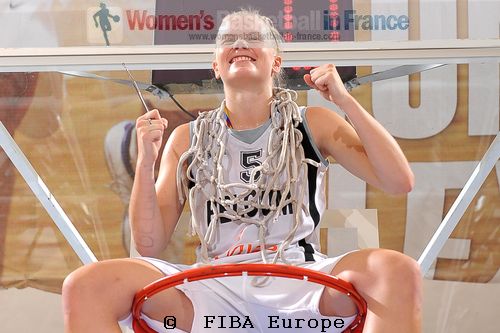 The absence of clubs from the more established leagues has opened the path for some new clubs such as Telge Basket from Sweden and SISU to take part. This competition also gives us an opportunity to see how current and former youth international players such as: Hind Ben Abdelkader, Jelena Antic, Vanessa Blé, Lucie Bouthors, Veronika Dorosheva, Sara Leemans, Astou Ndour, Maryia Filonchyk, Cleopatra Forsman-Goga, Viktoria Medvedeva, and Julie Vanloo (in picture) have progressed.
Leemans is returning after injury while former French youth star has been rebuilding her career in Turkey after a series of injuries.
There are many players that played in last year's competition whose career we will continue to follow this season.
---
Visit our 2011-12 Ligue Féminine de Basketball page
Visit our EuroCup Women index page
Visit WBBIF Blog for latest news
Return to the top of EuroLeague Women news page
Picture credits:


womensbasketball-in-france

Date created: 2 November 2011
---