Serbia in last 8 of EuroBasket Women
for the first time since 2003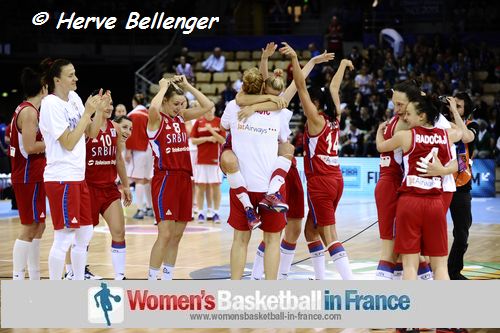 In the final day of EuroBasket Women Group F action, Serbia beat the Czech Republic (75-59) to secure a place in the quarter-final. Great Britain ended on a high by beating Croatia (85-79) while France huffed and puffed their way to victory against Belarus (58-50).

Great Britain ended their EuroBasket Women 2013 competition with a win in a match that counted for nothing against Croatia (85-79).
Both teams had no chance of advancing to the quarter-final and were just playing for pride. Jo Leedham was on fine form for Great Britain with 26 points, 9 rebounds and 10 assists. Kim Butler who is certainly to ask to come out of retirement was also playing well offensively with 17 points.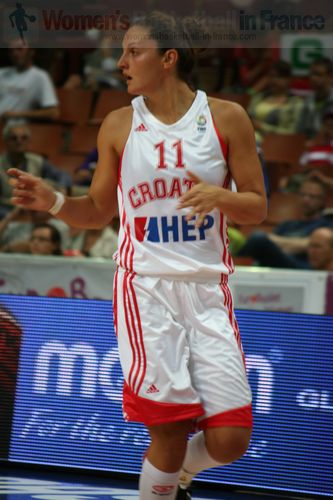 Croatia who were never really in the match made a late surge to make an interesting finish as they came to within 2 points of Great Britain with five minutes to play (67-69). But Leedham and Butler did not allow Croatia to spoil the party.

Ana Lelas (in picture) was the leading scorer for Croatia with 17 points and 15 rebounds while her team-mates Jelena Ivezic and Iva Sliskovic scored 14 points each.
Serbia booked their quarter-final place with an impressive victory over the Czech Republic (75-59).
The hard working Milica Dabovic was the locomotive behind the victory. She scored 17 points, picked up 6 rebounds, dished out 3 assists and was credited with 3 steals. She was also in the middle of a lot of lose ball situations.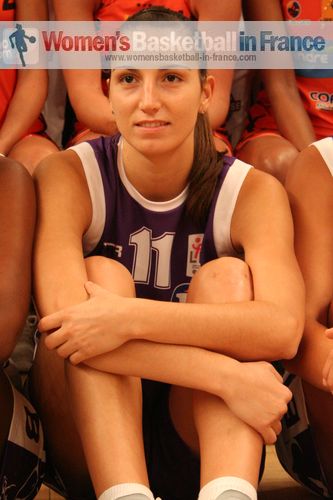 Jovana Rad (in picture) had yet another productive game with 14 points. Ana Dabovic who had been injured in their previous game played for almost 20 minutes before fouling out.

Serbia put their foot on the gas during the second quarter with a 14-0 run to break open the match. By the time they went into the locker room they had a 21-point lead (31-15).
Serbia's advantage grew to 28 points at one stage of the match. The Czech Republic managed to make it a 10-point game with seven minutes to play. But Serbia were not to be denied and outscored their opponents 26-20.
Michaela Zrustova led the Czech Republic with 15 while Petra Kulichová scored 12 points.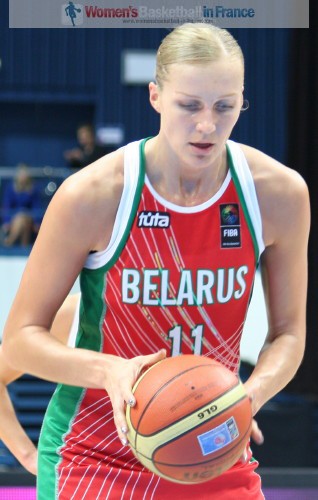 France were given their toughest EuroBasket Women test against Belarus and escaped with the victory (58-50) despite not hitting anything from beyond the arc (three-point line).

Belarus were trailing by just 4 points (31-35) when Yelana Leuchanka (in picture) picked up her 4th foul with about 3:30 to play in the third quarter. By the time she returned two minutes into the final quarter France had outscored Belarus 14-4 to go ahead (49-34).
Sandrine Gruda (18 points) and Isabelle Yacoubou-Dehoui (12 points) were the main scorers for France while Katsiaryna Snytsina fired in 16 points for Belarus.
France remain unbeaten and take first place in the group. Serbia moved into second place while Belarus dropped to fourth. The Czech Republic's victory over Great Britain two days ago gave them 4th place.
Great Britain and Croatia finish 5th and 6th and return home.
Below is the FIBA Europe video report from the day's action:
---
picture credits:
womensbasketball-in-france.com


Date created: 23 June 2013
Like this page / Aimez cette page