2013 Coupe de France
Sixteenth-Final: Trophée Joë Jaunay
The 2013 edition of the Coupe de France Joë Jaunay Senior Féminine (French Cup) will be contested by 31 teams: 14 teams from the LFB, 12 teams from LF2 and 5 teams from NF1.

The format of the competition remains the same as 2011 with the first two rounds played in a regional format with teams from the lower division given the right to host the game.
For the first time in the history of this competition the CFBB have been registered to participate.
The winners of the 2011 and 2012 French Cup, Lattes Montpellier and Arras were given a place in the EuroLeague Women.
If FIBA Europe reduces the current number of places allocated to the French league from 3 to 2 for the 2014 EuroLeague Women, then the Coupe de France winner is offered a place in the EuroCup Women competition.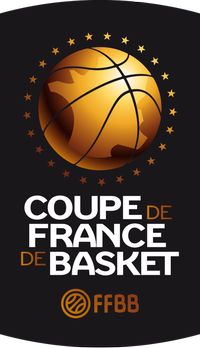 The draw for the first round (sixteenth-final) took place on 7 November 2012 in Paris at the head quarters of the French Basketball Federation (FFBB).
Due to the fact that only 31 teams were entered, Aulnoye (NF1) have qualified for the second round after securing a bye.

The matches are to be played between the 25 January and 27 January 2013.
The draw with the dates of the games is as follows:

25 January
26 January
25 January
26 January
26 January
27 January
26 January
26 January
26 January
26 January
26 January
27 January
25 January
26 January
25 January





Saint Étienne (NF1)
Cavigal Nice (LF2)
AS Villeurbanne (NF1)
US Laveyron (LF2)
Angers (LF2)
Pau Lacq Orthez (LF2)
Roche Vendée (LF2)
Limoges (LF2)
Wasquehal (NF1)
COB Calais (LF2)
Dunkerque Malo (LF2)
CFBB (LF2)
Reims BF (LF2)
Charnay Mâçon (NF1)
Illkirch-Graffenstaden (LF2)


Lyon BF (LFB)
Perpignan Basket (LFB)
Aix-en-Provence (LFB)
Lattes Montpellier (LFB)
Tarbes (LFB)
Basket Landes (LFB)
Toulouse Métropole (LFB)
Nantes-Rezé (LFB)
USO Mondeville (LFB)
Léon Trégor (LF2)
Arras (LFB)
Union Hainaut (LFB)
Villeneuve d'Ascq (LFB)
Bourges Basket (LFB)
Charleville Mézières (LFB)

The dates for the other rounds are as follows:
Eighth-final: 16 February 2013
Quarter-final: 12 March 2012
Semi-final: 27 March 2013
Final: 5 May 2013
Coupe de France féminine - Tirage au sort des 1/16 de Finale
Communiqué de Presse FFBB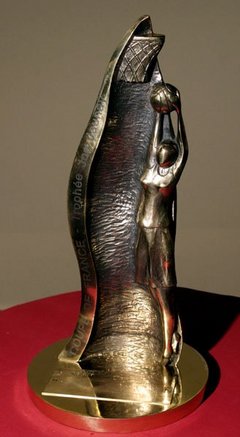 La commission sportive de la Fédération, représentée par son président, Philippe Legname et Patrice Romero, a effectué le 7 novembre le tirage au sort du premier tour de la Coupe de France féminine, au siège de la FFBB à Paris. Les matches auront lieu le samedi 26 janvier 2013.

L'affiche de ces 16e de finale opposera deux clubs de LF2, Calais qui accueillera Léon Trégor. Ce premier tour sera également marqué par le déplacement de Bourges (LFB) chez un des "petits poucets" de la compétition, Charnay-Mâcon. L'occasion pour le club bourguignon de faire une grande fête du basket.

Programme des 16e de finale de la Coupe de France - Samedi 26 janvier 2013.
Calendrier de la compétition :
16e de finale : 26 janvier 2013
8e de finale : 16 février 2013
Quarts de finale : 12 mars 2013
Demi-finales : 27 mars 2013
La Finale à Paris-Bercy : dimanche 5 mai 2013

---
Like this page / Aimez cette page