2013 Coupe de France de Basket
Quarter-final draw
The eight teams left in the 2013 edition of the women's Coupe de France de Basket (French cup) were entered into the quarter-final draw conducted by the Fédération Française de Basketball (FFBB).
Unlike in the previous rounds in which the draw was regional, all eight teams were entered into one draw.
The last three winners of the Joë Jaunay trophy, Bourges Basket (2010), Lattes Montpellier (2011) and Arras (2012) are amongst the eight teams still in the competition.
The supporters of Lattes Montpellier should be disappointed with the draw because they have to travel again. The last time they played at home was during the eighth-final in 2011 when they beat Challes-les-Eaux (78-52).
The draw took place at the FFBB head quarters in Paris and the following teams play each other:
Charleville Mézières (LFB) - Lattes Montpellier (LFB)
Basket Landes (LFB) - USO Mondeville (LFB)
Nantes-Rezé (LFB) - Arras (LFB)
Bourges Basket (LFB) - Lyon BF (LFB)

The matches are scheduled to take place on Tuesday, 12 March. But it is possible that the matches may be played on other dates.
The dates for the other rounds are as follows:
Semi-final: 27 March 2013
Final: 5 May 2013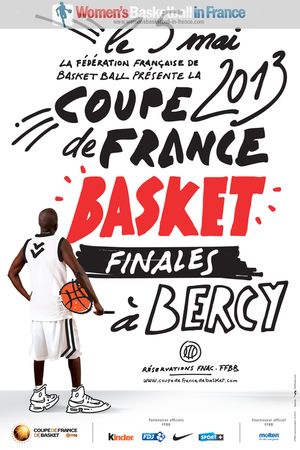 La commission sportive de la FFBB a effectué le tirage au sort intégral des quarts de finale de la Coupe de France féminine, la Trophée Joé Jaunay. Les rencontres des huit équipes de la Ligue féminine de basketball se joueront très probablement le mardi 12 mars 2013 à 20h00.
Bourges Basket, Montpellier et Arras sont dans les dernières huit équipes ayant gagné la coupe les trois années précédentes.

Les rencontres pour la demi-finale se joueront le mercredi 27 mars 2013 à 20h00, et la finale sera le dimanche 5 mai 2013 à Paris Bercy à 14h00.
---
Like this page / Aimez cette page