Playing basketball professionally
in Israel has changed
It was not certain in Israel that playing basketball professionally for women in the top division was going to happen this year after the season was postponed.
The Israeli Basketball Federation modified a rule by increasing the number of foreign players allowed on the court at any time from three to four. This rule was excepted by the men and their season started on time.
However the Israeli women basketball players refused to accept the new ruling.
As a result the start date of the league was put back two weeks while the owners of the clubs who were for the new rule and the Israeli players who were against the rule had an argument.
Although the Israeli players were fighting for their right to play professional basketball in their country, media described the stand-off as a strike or lock-out.
The locally born players felt the opportunities for them already restricted with the current ruling. Thereby reducing the reserved allocation for Israeli women would even more reduce the probability of playing basketball professionally in Israel for a whole generation of players as well as effecting the current players' livelihood.
When other basketball issues were brought up the dispute was prolonged and at one point it was even announced that the season was cancelled.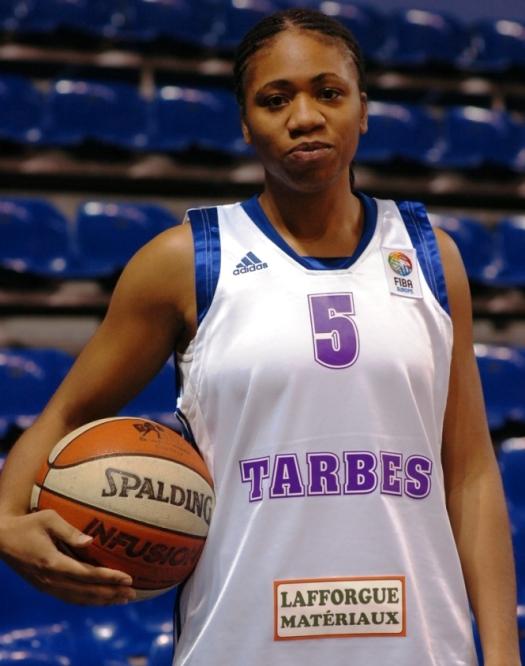 On the day all the foreign players were to return home, an agreement had been reached for the league to resume.
But then the owners of the different clubs wanted to fine the striking local players which led to another delay. However everything seems to have been resolved and the championship started on Monday, 14 November 2011.
So this season all the teams are able to play four foreign players on the court at the same time. However from next season they will go back to the three-foreign-player rule which will stay in place until the end of the 2014-2015 season.
At the moment no French players are playing basketball in Israel but a number of players who have played in the LFB including 2009 foreign player of the year Tanisha Wright (in picture) is playing in Israel.
While the dispute was going on, two Israeli clubs Elitzur Ramla and Maccabi Bnot had started their EuroCup Women campaign.
---
Teams playing basketball in the EuroCup Women
Visit WBBIF blog for latest news
Return to the top of the page
Picture credits:


Tarbes

Date created: 16 November 2011
---