U18 European Championship Div B
Three teams advance
Four teams eliminated

The first objective of the 2013 U18 European Championship for Women Division B in Miskolc for all the teams is the qualification for the quarter-final round. This milestone has been reached on day 3 for the hosts Hungary, Latvia and Lithuania.
As usual at major championships, where there is joy, there is also disappointment. Denmark, Romania, Scotland and Switzerland are the first teams to be eliminated from the promotion race.
In Group A, Estonia kept their hopes alive for a quarter-final round place with a victory against Norway (59-36).
In the other game from this group Lithuania were given a stronger test by Poland but still ended up running away with a comfortable victory (75-57).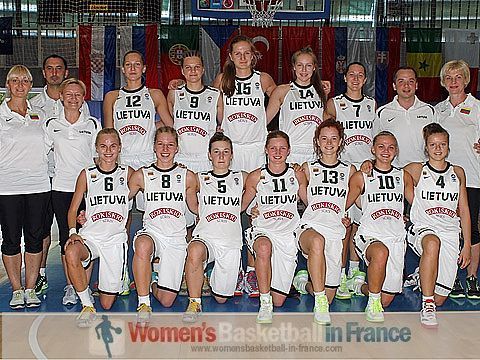 Roberta Mizgeryte had 21 points while Daugile Sarauskaite just missed a triple-double after scoring 12 points, picking up 14 rebounds and blocking 8 shots. For Poland, Angelika Stankiewicz had 16 points.
Finland led from start to finish in the match against Ukraine to notch up their second victory of the European Championship (70-62). Tuuli Menna (21 rebounds) and Vilma Purhonen (13 rebounds) completed their double-double performances with 17 points each for Finland.
In the other game from Group B, Bulgaria eliminated Switzerland (68-41) with 18 points coming from Borislava Hristova. 
The contest for qualification is over in Group C with Latvia claiming their place with a victory against Scotland (80-54). Hungary picked up the other Qualification Round place by cruising past Romania (91-61).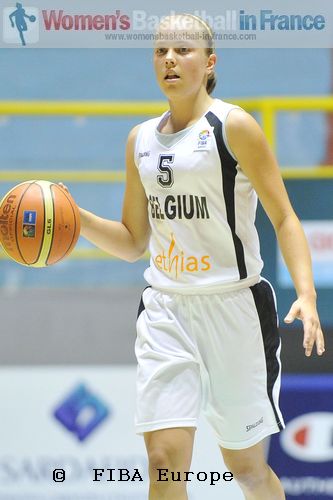 Group D has so far not lived up to its expectation as the Group of death. Denmark are out of the running and Germany are going to need a lot of help and freaky results to qualify.
Belgium beat Germany (57-48) with Eva Devliegher and Julie Allemand (in picture) providing most of the fire power with 15 and 13 points respectively. Noémie Rouault picked up her third double-double of the tournament for Germany with 17 points and 14 rebounds.
Bosnia and Herzegovina like Belgium are unbeaten in this group. They eliminated Denmark from the competition (83-53). Andela Delic who is having a fine competition helped herself to 25 points while Nikolina Dzebo supported her in the victory with 17 points.
---
Like this page / Aimez cette page