U16 European Championship Div B
Serbia and Finland still on
promotion course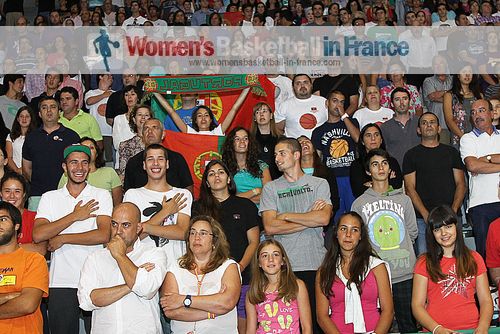 On the 7th day of U16 European Championship action in Matosinhos, just four games were important in terms of promotion ambitions.
However the headline news came from a match between two teams that had not won a single game: Ana Ferariu recorded a quadruple-double with 23 points, 12 rebounds, 10 assists and 10 steals for Romania against Ireland.
Serbia have been impressive in this tournament and on this day punished England for their sloppy play (80-44).
Serbia picked up 26 points alone from England's turnovers and were ice cold from the free-throw line (21-of-24).
Katarina Zec led the Serbian offensive with 23 points. She also picked up 9 rebounds and dished out 3 assists. For England the chance of qualifying for the semi-final is gone. They must now prepare for the 5th - 8th place classification.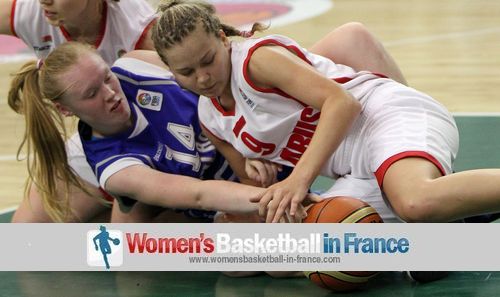 Finland pulled themselves up during the second half to overcome a (19-28) deficit to beat Belarus (53-40) to claim the second semi-final place from Group E.
The top scorer for Finland was Riina Kärkkäinen with 9 points.
With Serbia and Finland already qualified for the semi-final, the remaining matches are just to determine their final group positions.
In Group F, Denmark handed Poland their first defeat of the European Championship (84-66) with 21 points coming from Enna Pehadzic and Ann Noerregaard. Portugal remained on course for a semi-final place by eliminating Israel (57-40).
It was not a smooth performance from Portugal. But a 20-9 third-quarter run was enough for them to take control of the match. Carolina Bernardeco and Carolina Goncalves scored 13 points for the hosts.
Israel who were looking for promotion for the first time in their history were led by Yael Galili who scored 14 points.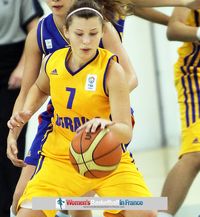 Romania won their first match of the competition with a victory against the winningless Ireland (82-49). Ana Ferariu (in picture) was credited with double-digit points in five statistical categories: 23 points, 12 rebounds, 10 assists, 10 steals and 10 turnovers.
In the other lower classification games Switzerland beat Estonia (60-51) and Slovenia crushed Norway (77-25).
Slovenia have qualified to play in the 9th - 11th place group.

---
Like this page / Aimez cette page