2013 U16 European Championship
Division B: Portugal fly
while Germany stumble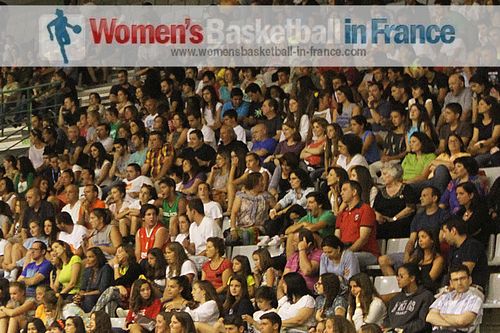 Portugal enjoy hosting the 2013 European Championship for Women Division B in Matosinhos. They walloped Ireland (111-60) in their second game of the tournament to go top in Group C.

The contest was as good as over by the end of the first quarter with Portugal leading by (35-13). Chelsea Guimaraes led the scoring with 20 points while Maianca Umabano went a perfect 7-of-7 from floor while scoring 17 points.
Due to the fact that Portugal beat Denmark by 48 points, it is very unlikely that they will not qualify for the quarter-final round, even if they are defeated by Germany in their last group game.

Denmark hit 10 three-pointers in their (79-62) victory against Germany in the big surprise of the day. Ann Noerregaard was the big shooter, hitting 6-of-10 shots from beyond the arc to lead Norway with 20 points.
In Group A Serbia clinch their quarter-final round place with a comfortable victory against Norway (101-32). The contest was over by the end of the first quarter with Serbia leading (35-10).
Belarus are one victory away from joining Serbia in the next phase after beating Switzerland (65-49) for their second victory.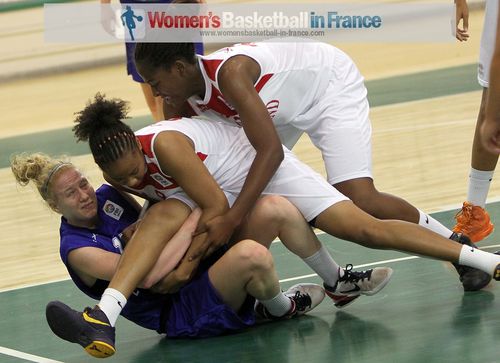 In Group B, Luxembourg dominated England for 25 minutes before cracking in a low scoring affair. England finished the game with a 33-8 run to win the match (49-35).
Samantha Clement was the leading scoring in the game for England with 9 points.
Finland bounced back from their opening day defeat to Luxembourg with a comfortable victory against Romania (74-48).
Finland put a 15-0 run across the first and second quarter to break the game open (33-16) with 16 minutes played. Sandra Karsten was the only player from Finland in double digits with 23 points while Ana Ferariu knocked down 16 points for Romania.
In Group D, Poland continue in the quest of a European Championship title with a steady performance against Israel (58-42) for victory number 2.

Weronika Nowakowska scored 22 points while Marta Wdowiu pulled down 20 rebounds for Poland.
Slovenia opened their account with a big victory against Estonia (77-47). Maja Jakobcic went 4-of-5 from behind the three-point line in cumulating her 20 points for Slovenia.
---
Like this page / Aimez cette page