EuroLeague Women
Groups B and C not decided
In EuroLeague Women Group A, Ros Casares, UMMC Ekaterinburg, Bourges Basket and ZVVK USK Prague are already qualified for the next stage of the competition and hence the only value for the remaining matches is the teams' final ranking positions.
The higher ranked teams will have home advantage if a third game is required during the three-game second round play-off series.
In Group A, UMMC Ekaterinburg were ranked fifth coming into week 12 and after a comfortable (87-69) victory against ZVVZ USK Prague will at least maintain this position. French international Sandrine Gruda hit a game high 30 points in the victory.
Ros Casares have maintained their second place ranking with a home win against Bourges Basket (68-61). Ros Casares pulled away with a 20-6 second-quarter run to secure the victory. Lauren Jackson was the leading scorer for Ros Casares with 14 points while Cathy Joens hit 17 points for Bourges.
The remaining games from this group was played the following evening.
EuroLeague Women Group B - Fenerbahçe are top seeded

Fenerbahçe are the top ranked team in the EuroLeague Women competition this season with a perfect record. They will go into the play-off as number one seeds with a victory next week.
Fenerbahçe have already secured first place in Group B and were not troubled by Tarbes for long.
Tarbes started well and led (9-8) early on. But once Fenerbahçe stepped up and went on a 15-0 run the game was over. Fenerbahçe led (23-11) by the end of the first quarter.
Tarbes turned the ball over 27 times during the first three quarters which resulted in 30 points against them. Fenerbahçe were not perfect themselves with 15 turnovers but they were too far ahead to be troubled.
Fenerbahçe's dominance was such that nobody played more than 25 minutes as they cruised to victory (80-60).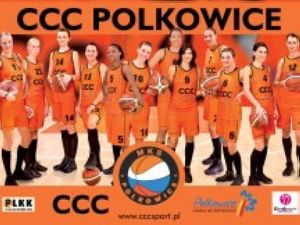 CCC Polkowice overcame UNIQA-EuroLeasing (80-53) to leap-frog above them in the group standings and move into the all important fifth place.
Evanthia Maltsi had recovered her scoring touch. She had 11 points in the first quarter and finished the game with a game high 23 points while Sharnee Zoll continued her impressive ELW season with 17 points and 8 assists in the victory.
Based on the head to head calculations between the two teams UNIQA-EuroLeasing cannot qualify for the rest of the competition.
In the final game from this group Perfumerías Avenida beat Nadezhda Orenburg (75-63). Only ranking positions were at stake in this game as both teams have qualified. Beretta-Famila who did not play this week are now assured a place in the play-offs.
EuroLeague Women Group C - Montpellier needed overtime
Lattes Montpellier are still in the hunt for qualification after seeing off Gospic Croatia (89-81) in overtime. Montepellier can count themselves lucky that they survived in overtime.
With 25 seconds to play in regulation time, Montpellier had the ball. For reasons best known to Ana Lelas, with five seconds still to play, she decided to take the shot which she missed.
Julie McBride got the defensive rebound and then raced up the other end and managed to get a shot off which she missed after having scored the previous 7 points for Gospic.
Sparta&K Moscow Region were pushed all the way by Good Angels Kosice (68-65). The Russians struggled to keep hold of the ball and were pushed into many unnecessary turnovers. In the end Becky Hammond's free throws with three seconds to play was the deciding factor.
Rivas Ecópolis made light work of Frisco Brno (82-51). Essence Carson led the way with 25 points.
The last game from this group will be played later in front of the cameras for FIBA TV between Wisla Can-Pack and Cras Basket.
ELW results - Round 12
UMMC Ekaterinburg 87-69 ZVVZ USK Prague
Sparta&K Moscow Region 68-65 Good Angels Kosice
CCC Polkowice 83-50 UNIQA-EuroLeasing
Frisco Brno 52-81 Rivas Ecópolis
Ros Casares 68-61 Bourges Basket
Fenerbahce 80-60 Tarbes
Lattes Montpellier 89-81 Gospic Croatia
Perfumerías Avenida 75-63 Nadezhda Orenburg

---
Three teams eliminated from Group A in round 11
Visit our 2011-12 Ligue Féminine de Basketball page
Visit our EuroLeague Women index page
Visit WBBIF blog for latest news
Return to the top of page
EuroLeague Women picture credits:


CCC Polkowice

Date created: 19 January 2012

---